Back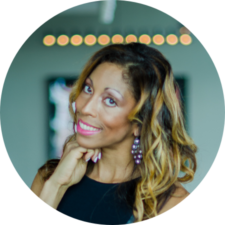 KK Hart
Lead Business Coach + Marketing Strategist, Hart Marketing & Communications  
Contact this coach
Certified Consultant KK Hart owns and operates several wellness businesses, in addition to being the CEO of Hart Marketing & Communications (a boutique sales & marketing agency specializing in the health, fitness, beauty, wellness and small business industries.)  With extensive experience as an international fitness and business expert, KK is regularly featured on Fox and The Huffington Post, among other media outlets.  She has a Master's degree in Health and Business and over 15 years of experience specifically helping businesses of all sizes and backgrounds grow and expand.  As a business coach and consultant, KK coaches on strategies for revenue, retention, pricing, sales and marketing.   
 "Make your business stronger and start focusing on thriving instead of just surviving!   
Thank You! You will be contacted shortly to schedule your demo.
Schedule a call
Take your business to the next level by connecting with our experts! Complete the form below to initiate the conversation.
Your form has been successfully submitted. Someone will be in touch with your shortly.