Back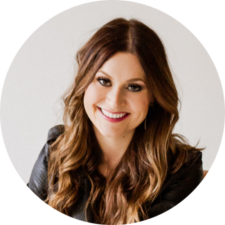 Lindsey Rainwater
Founder and CEO of WIFA (Women in Fitness Assosiation)
Contact this coach
Lindsey is an experienced business advisor, executive coach and the founder of The Women in Fitness Association (WIFA), a global association supporting women in their career trajectory helping them rise to their fullest potential in business and life. As a widely published author, Lindsey has been featured in many podcasts, books, and facilitated keynote talks and workshops. In 2017, IHRSA (International Health, Racquet and Sportsclub Association) recognized her as a "Rising Star". Lindsey is known for her widely published original content, and advising businesses on their internal processes and systems, additionally supporting individuals in transformational change and leadership development. Her intention is to help individuals and organizations enjoy necessary change in order to succeed. 
Thank You! You will be contacted shortly to schedule your demo.
Schedule a call
Take your business to the next level by connecting with our experts! Complete the form below to initiate the conversation.
Your form has been successfully submitted. Someone will be in touch with your shortly.