Automated marketing allows you to automatically send email, SMS, and push notifications to potential clients, clients in danger of leaving, or clients who have already left. This gives your business the chance to interact and engage with clients on a more personal level.
For example:
If a client's membership is expiring, send them a message motivating them to renew it.
If a prospective client has filled out the lead generation form, offer them a special incentive to become a client.
You can enable or disable email, SMS, or push notifications for any automated marketing campaign. Note that some notification types do not have SMS or push notification support.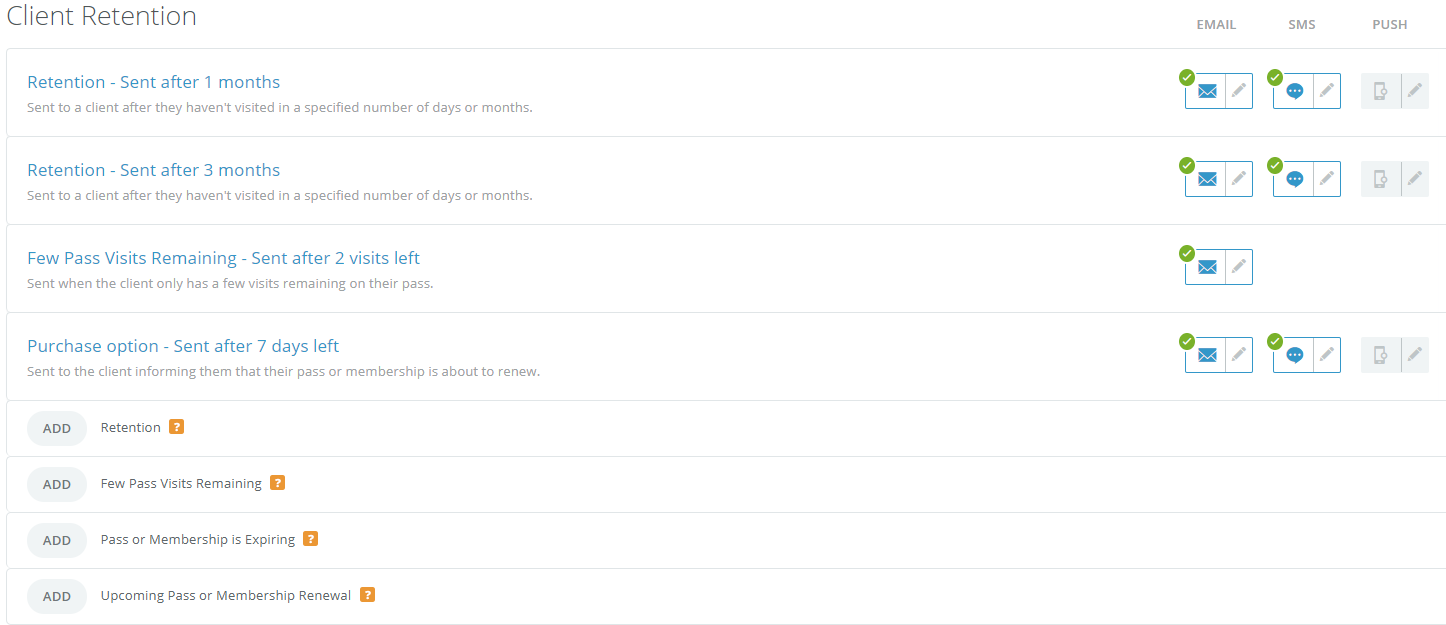 NoteMany automated marketing campaigns are disabled by default and require customization before enabling.
Related articles: