The Client Self Check-In Web App allows clients to check themselves in to services, marking them as checked-in on attendance lists and reports. The Client Self Check-In Web App can be set up by a staff member on either a computer or a tablet and can be attached to a barcode scanner. You can set up your chosen device in an accessible location at your business so that clients can check in as they arrive.
Clients can check in by entering their WellnessLiving username and password, entering their Client ID, or scanning their ID tag with a barcode scan. You can buy certified barcode scanners and key tags directly from WellnessLiving.
We recommend using a separate device dedicated to client check-in as this allows you to monitor the staff backend while your clients check themselves in without interruption.
If you are using the same device to provide clients with check-in options and perform staff member duties, you must remain logged in to WellnessLiving with the Client Self Check-In Web App opened in a separate, private browsing window. To learn how to open private browsing mode (Incognito) on your web browser, check your browser's support website below:
Note
If your business offers
Gym Visits
and a client has booked a service at your business, both check-in options will appear. The client must check in to the service they are attending.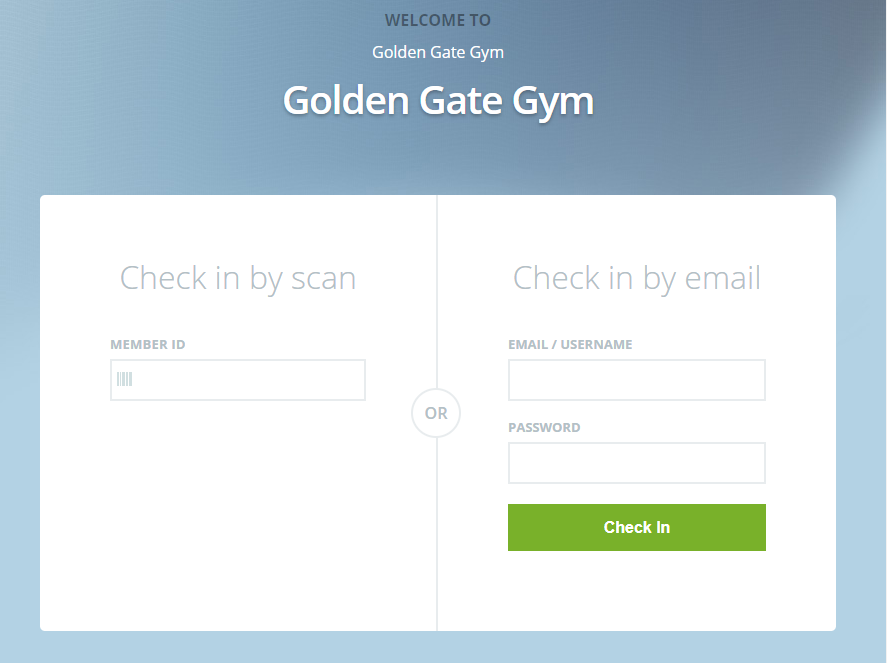 Related Articles: