Digital signatures are a way to ensure your clients have reviewed and signed the waiver and contracts you have configured. Online signatures are used on the Client Self-Registration page, the checkout screen for any purchases with a contract, and upon first login as the client if you have waivers enabled. Signatures can be viewed by staff members on the client profile. The digital signature functionality is supported on all browsers (excluding Internet Explorer), and all tablets and smart phones. Make sure clients use their mouse or finger (for touch-sensitive devices) to write out their signature in a smooth motion. Alternatively, you can purchase a signature pad directly from WellnessLiving and use that to collect signatures with your desktop computer.
For more information about the laws and regulations of digital signatures, see Digital Signature Laws.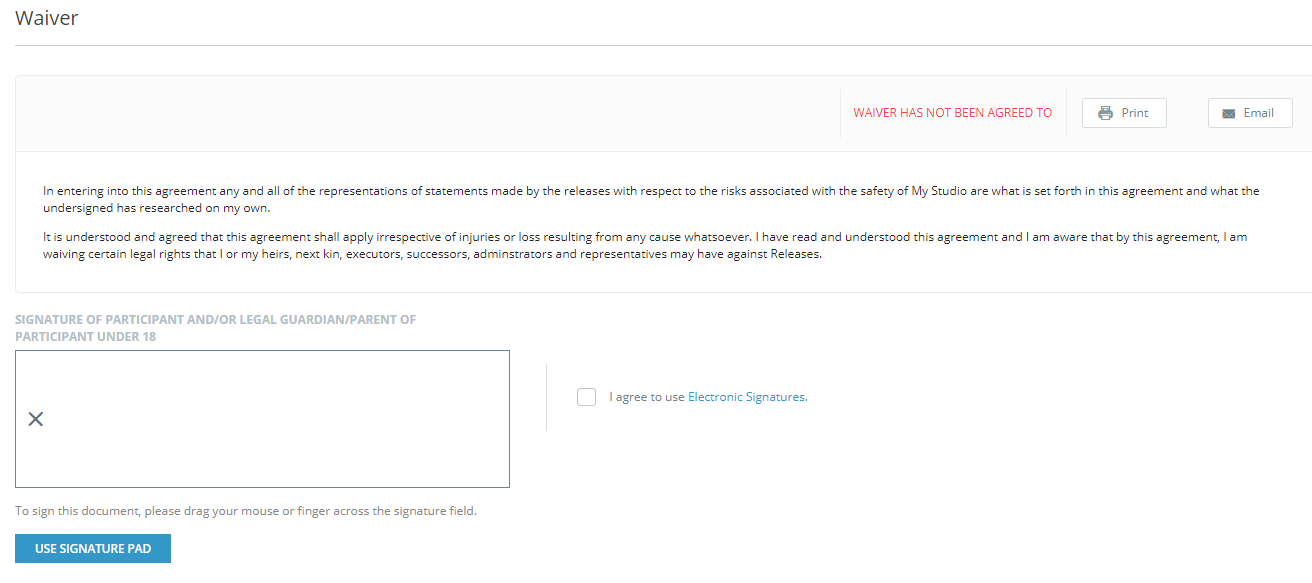 NoteDigital signatures are not currently compatible with the Internet Explorer. For full functionality, please use another browser.