Both clients and staff members can use your Self Registration Web App to quickly find any client already registered in your system. Changes to a client's profile information, contracts, and waivers can be made directly from this interface.
To find an existing client using the Self Registration Web App:
Click Find an existing client.

In the Search bar, type one or more characters in the name of the client that you are looking for. Up to twenty matches are listed in alphabetical order as you type your search criteria.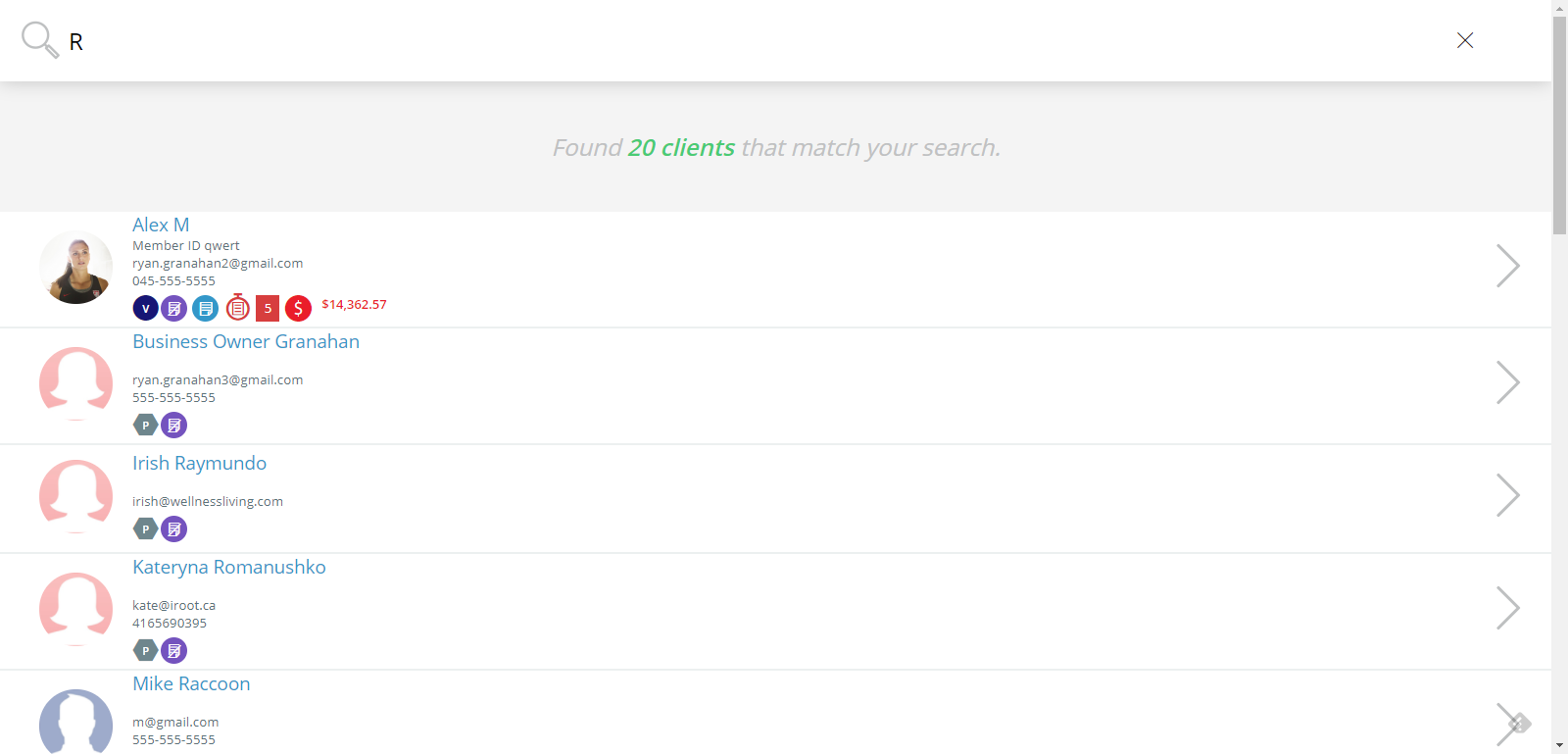 Click the arrow to the right of the client that you are looking for.

Click the tabs at the top of the window to navigate between the Client Profile information, Waivers, and Contracts.
Make any changes to the client information, as required.
When you are finished, click Save.