The goals feature is a tool clients can use to record their fitness goals while they attend your business. Goals can be set to include a client's ideal physical measurements, pre-workout heart rate, blood pressure, and body fat percentage. Additionally, clients can enter any short-term or long-term goals they may have.
Note
Only staff with the 
Edit client transformation log
staff role permission
can create and update a client's goals.
Note
The available fields in the Goals section are determined by the available fields in the
Transformation Log
.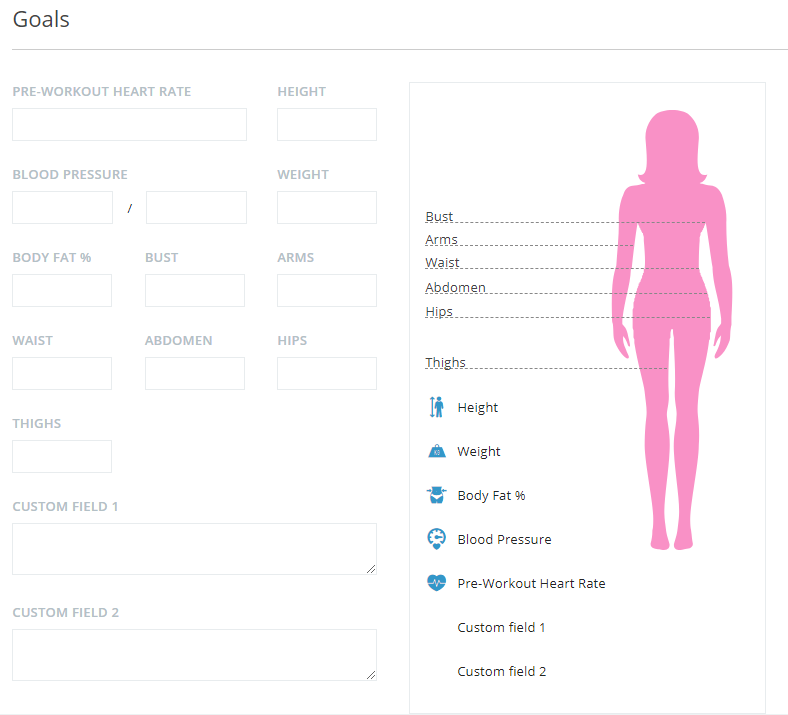 Related Articles: