The Time Clock tracks your staff members' working hours at your business. Staff members can clock themselves in and out through the user menu, and you can also add or adjust Time Clock entries manually.
The Time Clock will be used to calculate pay for a staff member only when:
an hourly pay rate has been configured for the staff member; and
the hourly pay rate option Use Time Clock to calculate staff pay is selected. For more information, see Pay rates.
If a staff member does not clock in, they will still get paid their hourly wage for the time they take part in Event and Class sessions.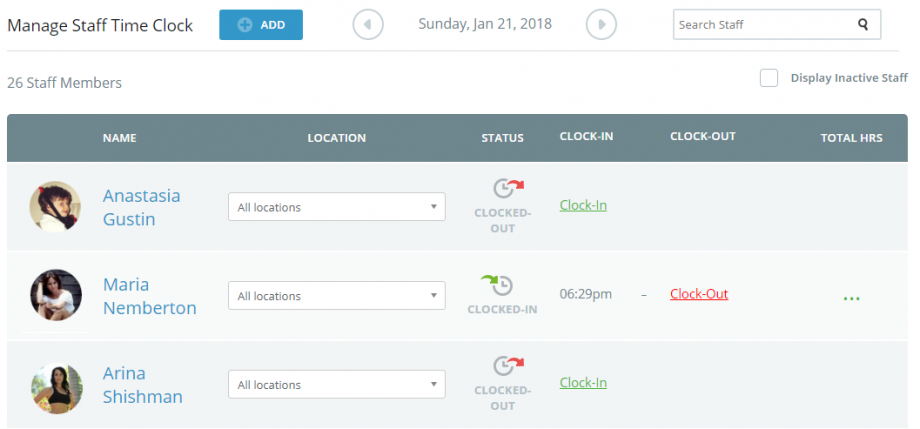 Related articles: