If we are unable to process your subscription payment, your account will be disabled after 14 days. When you sign in to WellnessLiving, you will see a notification with a countdown to the date and time that your account will be disabled. You will not lose any information if your account is disabled, but WellnessLiving will be unavailable until you reactivate your account. Update your payment information before the countdown expires to prevent your account from being disabled.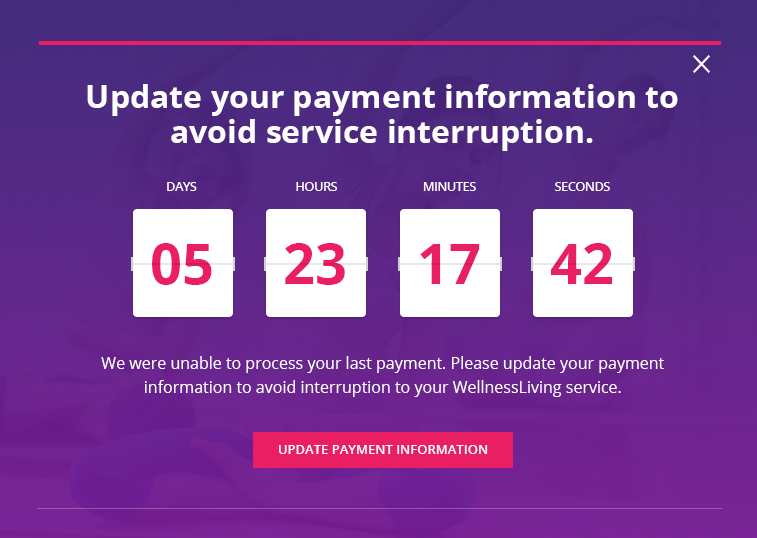 To reactivate your account:
Click UPDATE PAYMENT INFORMATION.
On the Billing Information page, click EDIT CREDIT CARD or SWITCH TO ACH BANK TRANSFER, depending on how you would like to pay.
On the Edit Billing Information page, enter your credit card or ACH information.
Click RE-ATTEMPT PAYMENT.