Zoom is integrated with WellnessLiving. With this integration, you can host your virtual services directly through WellnessLiving. Additionally, your clients can register for and attend your virtual services from the Client Web App or the Achieve Client App.
Before a staff member can start a Zoom meeting in WellnessLiving, you must:
Connect your WellnessLiving account to Zoom.
Include a Zoom email variable in your Appointment/Class Reminder and Confirmation notifications.
Select the This is a Virtual Zoom Service option in the advanced settings of the Class, Appointment Type, or Event that they will host online.
Staff members should start Zoom meetings 15 minutes before the start time of the session to allow clients to join.
After a client books a virtual service, they will be sent a link to the Zoom meeting. At the start time of the service, clients can click the link to join the service. The client will be directed to the waiting room until the service begins, and they must refresh the page periodically to see if the session has started.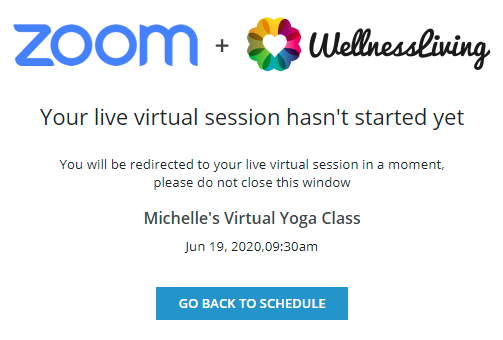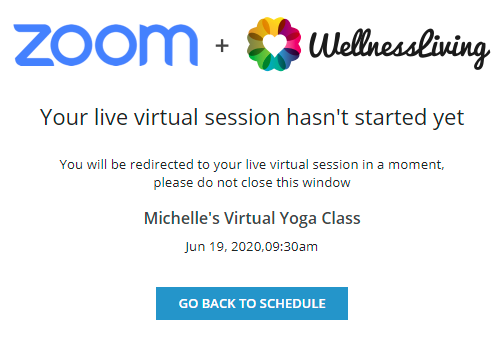 If you have multiple business locations and do not want to associate your virtual services with an existing business location, we recommend creating a new location and associating all virtual services with that location. Additional subscription fees will be charged to your WellnessLiving account for each additional location.
Related articles: