Posted on: 13 May, 2019
Categories: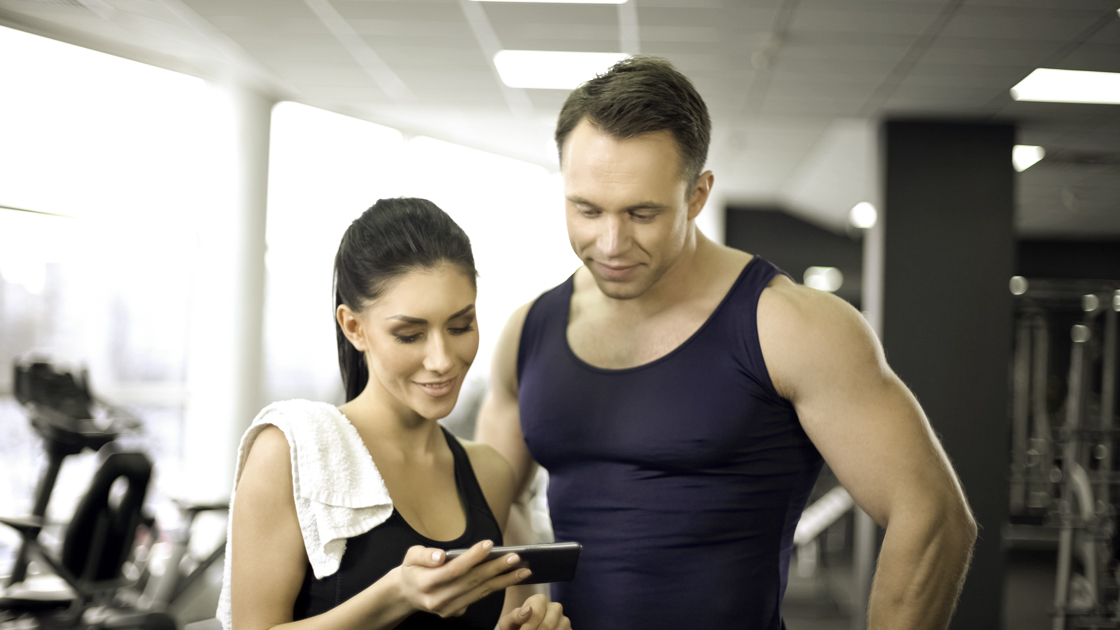 Looking to start your own fitness business or upgrade your current system? Finding a reliable personal trainer management software should be on the top of your to-do list!
While you can manage your clients on free platforms such as Microsoft or Google Docs or even good ol' pen and paper — if you are serious about growing your business — you should look into an online business management solution.
Today's technology offers a ton of time-saving tools to organize client details, improve your processes, and marketing assistance to get you noticed.
If you haven't been introduced to this before, we're here to help! A great personal trainer management software will allow you to book your clients, oversee and update your schedule online and on mobile, send automated follow-up emails to encourage clients to write reviews and book more sessions, and so much more.
And best of all, you don't have to be a big franchise to look into business management solutions. WellnessLiving offers an all-in-one personal trainer management software at an affordable price, with no surprise charges.
Still on the fence on whether the investment is worth it for you? Read on for all the reasons why you need your own software system.
Benefits of a Personal Trainer Management Software
1. Personal trainer management software saves time
We don't know a single business owner who isn't looking for time-saving solutions. Are you sick of all the paperwork? Do you have a time-consuming system where you manually update multiple calendars or spreadsheets?
If you could forgo all the day-to-day details and free up some time for more important tasks, imagine how much better you can serve your clients! You would also be able to focus more on marketing strategies and really put your talents to good use.
This is where having a personal trainer management software solution comes in: from synchronized calendars across all platforms to email & SMS reminders for your clients, modern technology have made running a business much more efficient.
2. Personal trainer management software raises your credibility
Want to impress your clients? Professional software is a great way to raise your popularity and gain credibility all at the same time.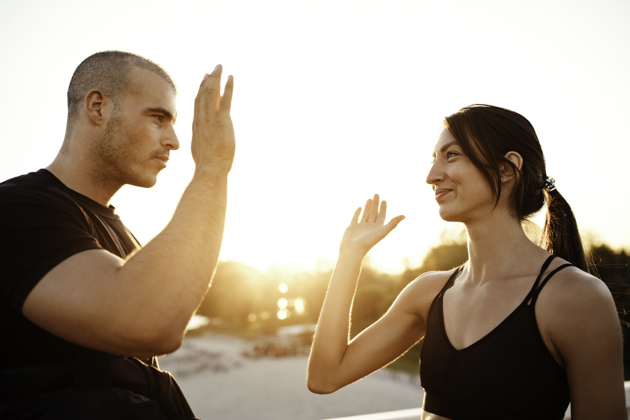 Think about it this way: would you be more inclined to trust and do business with a supplier whose invoices weren't branded with their logo? What about a manufacturer whose packaging didn't have their name on it? It's simple, really, if you look at it from your clients' point of view, having a consistent, branded software increases your gym's "official business status".
One of the biggest pros of partnering with a personal trainer management software is getting your own customizable client app. Your clients can use this app to track their schedules, check up on their rewards points, and book & pay for sessions right on their phones. Not only does this present a polished look for your business, but it also shows your clients that you're willing to go that extra mile. The investment you've made in your gym's professional, consistent, branded impression will go a long way in building confidence in that brand. If you're willing to invest in your business' future, they will be too!
Interested to learn more? Check out WellnessLiving's Achieve Client App.
3. Personal trainer management software takes the work out of marketing
Want to gain new business, monitor your existing clients, and win back previous ones? Need help extending your brand's reach? WellnessLiving's personal trainer management software is here to help!
In a few simple steps, our automated software will make marketing a snap!
Looking to launch mobile campaigns to connect with your clients on the go? Check! Attract new clients with vouchers and email marketing? Check!
Want to rank on Google's first page when locals search for personal training services? Check, check!
WellnessLiving's personal trainer management software does all this and more.
Take the tedium out of marketing by taking advantage of the marketing tools we offer – it's just another reason why your gym needs personal trainer management software!
4. Personal trainer management software makes the most out of your rewards program
What's a loyalty rewards program? It's a system where you reward customer loyalty with a program that offers an incentive (reward) in exchange for repeat business, referrals, and engagement.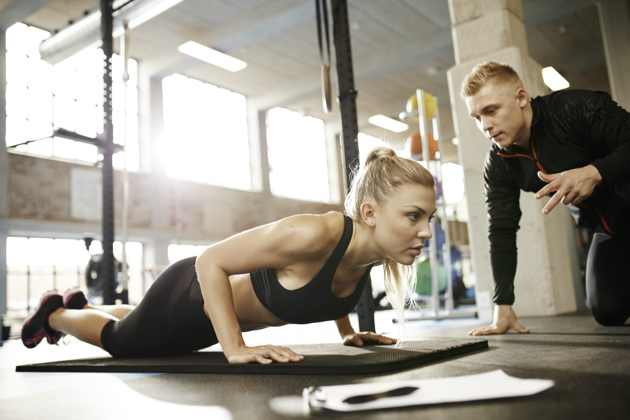 What are we talking about? Here are some of our favourite examples:
Sephora offers points for every dollar spent, so loyal customers can accumulate points to earn free shipping or merchandise as a reward for their business.
Amazon charges an annual fee for their Prime membership, offering a ton of perks to those elite members that buy into the program. It renews annually, so as long customers like the program, it's a guaranteed annual money-maker.
Koodo offered a $25 credit when a friend activates a new account, making it desirable for existing customers to refer a friend and spread the word.
These are all fantastic examples of how you can promote your business, expose your brand, increase sales and acquire fresh leads through a successful loyalty rewards program! Our management software can take care of all that for you! And don't let the big names fool you. Customer loyalty is customer loyalty, no matter where it is.
Have you thought about rewarding clients who book again and again? Or awarding free merch or discounted sessions to clients who refer their friends? Or how about adopting a tier system where a certain number of sessions earns a client 10% cash back?
Rewarding customer loyalty increases the perceived value of your brand, motivates them to come back and increases your bottom line. Let's get into this a little deeper. Here are a few key advantages that a loyalty program offers:
Increased perceived value
When customers think they're getting something for nothing, the perceived value of their spend increases. In their minds, they are "getting something for nothing" even though they've earned it. That makes your service more valuable in their minds, and it gives you an edge over your competition.
When you think about it, who doesn't love getting free stuff?
Motivates clients to come back
Would you rather hire a personal trainer for a fee, or hire a personal trainer for a fee while earning points towards a reward? We think we'll go with the latter! (It's increased perceived value and incentives here!)
What's the secret to a successful loyalty program? Offer your clients a consistently great experience, and reward their loyalty – that's how you'll get – and keep – clients for life!
While your clients are earning their way to the top, they're spending money at your gym! So as your client loyalty grows, so does your bottom line. We call that a win-win!
What's the best part of all of this? You can leave your loyalty rewards program to us, and we manage it all! You set it up and we'll handle the rest. From earning rewards to tracking points to sharing activity and learning about promotions, our software has it all.
You'll have a killer loyalty rewards program in no time, and you won't even have to lift a finger!
5. Personal trainer management software takes convenience to a whole other level
If you thought you offered your clients convenience now, you haven't seen anything yet!
Did you know there are mobile apps for business management on the go? For personal trainers, this is ideal!
Consider this: you're working out or running in the park when you meet someone who's interested in training with you. No phone calls, exchanging info or tedious steps required, you can sign them up right there.
Convenience is priceless. The easier you make it for your clients, the more inclined they'll be to repeat their business. The simpler it is to book appointments, buy products or track rewards, the more your clients will like dealing with you – and when they like you, they are more likely to come back.
Keep best practices in mind: make your customer experience as simple and as positive as possible. The easier it is, the more your clients will want to repeat the experience – and even better than that, they'll tell their friends!
The Last Word
Stop feeling the weight of the world on your shoulders and let our personal trainer management software do the work for you! Save time, improve your client experience, manage your business and increase efficiency; so you can focus on what's really important – taking your gym to the next level.
Curious to see how WellnessLiving can help your fitness business? Sign up for a free, no-commitment demo today!