Posted on: 15 Nov, 2019
Categories: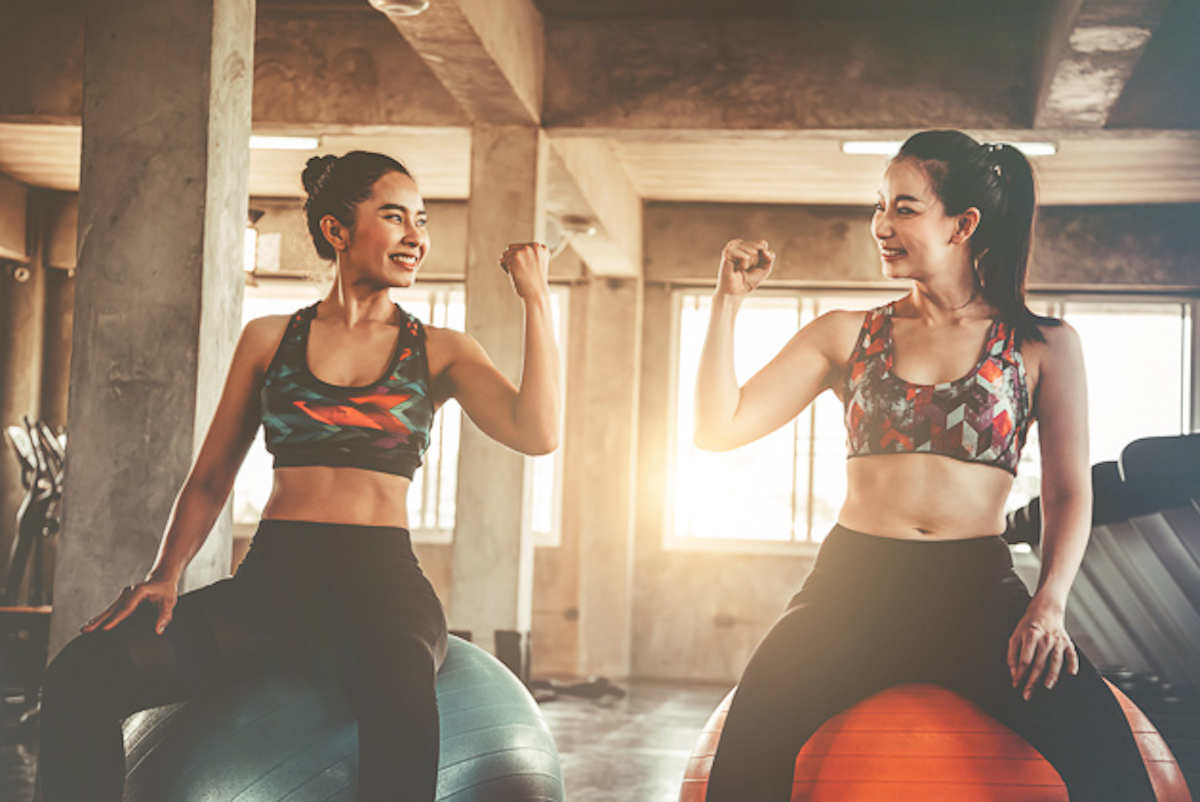 Are you looking to see an increase in your gym memberships? It's time to start prepping for your New Year's marketing! How can you make the most out of everyone's 2020 fitness resolutions? Read on! 
Studies show that almost 2 out of 3 people prioritize fitness for their New Year's resolutions. That same study shows that 73% of people who committed to a fitness resolution gave up that goal before reaching it.
Maximizing your revenues means upping your gym memberships while keeping clients happy. The more they visit, the more invested they become, and the more revenue you'll see! So for best results, sell your gym memberships early, build on their New Year's resolutions, and enjoy committed, loyal clients throughout the year.
Now's the time to start planning your strategy to leverage New Year's resolutions to sell more gym memberships! Not sure where to start? No sweat! Our experts have put together a list of ideas to get you well on your way to reaching your goals for the New Year:
1. Early Bird Deals
Get a head start on your 2020 financial goals by selling gym memberships now! And the best way to get new clients in the door is to get them thinking about their New Year's resolutions.
Create a buzz
The sooner you start getting your clients into the new-year-new-me spirit, the more they'll start planning for their New Year's resolutions! How do you get them in a festive mood? Start marketing for the holidays!
Can you post teasers on your social media channels about holiday promos and events? Or perhaps release a class schedule with holiday features? How about sending out holiday cards or emails in November?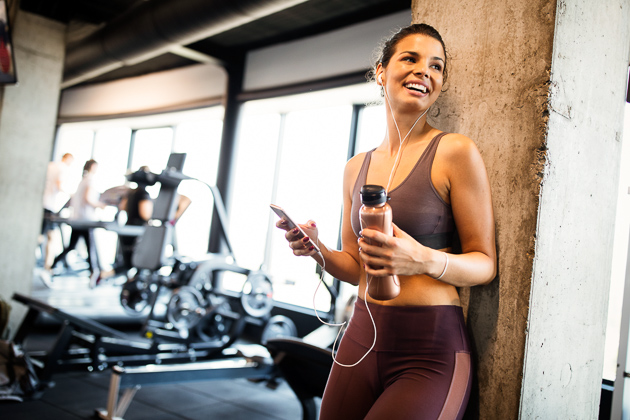 The best way to get your clients into the holiday spirit is to spread some cheer yourself! Once you've got them thinking about their New Year's resolutions, you can work towards increasing your sales and boosting the numbers for your gym memberships.
Create a sense of urgency
One of the best new year marketing strategies is to offer a time-sensitive promotion with a looming deadline. This could work perfectly for a holiday push on gym memberships!
Consider offering a discount for early sign-ups to get people in the doors before your offer expires. Gym memberships could come with a free gift or an incentive, or you could offer a discount for clients who buy gym memberships for 2020 before the end of this year.
Get creative here! You could even consider offering staged pricing, where early bird memberships (purchased for the New Year in November) are at a deeper discount than those bought in December. Or, you could offer free membership for the rest of 2019 for those purchasing gym memberships for 2020.
The sky's the limit! Ideas like these are the way to get people thinking about their New Year's resolutions early and rushing through your doors to take advantage of your strategic pricing.
2. Build on Loyalty
Do you have a loyalty rewards program? This is a great time to make the most of rewarding your clients for their loyalty!
Think about boosting your points for clients who purchase a membership, or offering a reward for a friend referral. Paying for a whole year up front? Triple the loyalty points! These are simple ways you can motivate clients to participate in your program while increasing your revenue from membership sales.
Don't have a loyalty rewards program yet? Now's the time to get started and Wellnessliving can help! Our all-in-one software management system can set you up for success.
From managing purchases to tracking rewards, WellnessLiving is the answer to getting a handle on a loyalty program that'll have you seeing the results you're looking for.
3. Encourage Involvement
Engagement is another fantastic way to get your clients excited about their New Year's resolutions! Getting them involved in an initiative will create a name for your gym and word will get around that your gym is the place to be. Here are just a few of the ways you might use this approach to up your sales this season:
Support a charity
Make it your New Year's resolution to give back! Choose a cause that's near and dear to your heart and tie it into selling gym memberships. Can you donate a percentage of the proceeds from each membership? Can you commit to a dollar donation with a minimum number of gym memberships sold?
If you make giving back a priority, your clients will too! This strategy will ensure that you make a difference while increasing your gym membership sales and spreading the word about the great work you're doing.
Host a contest
Have you considered hosting a contest? Since most people's New Year's resolutions center around fitness-related goals, why not host a fun and competitive fitness challenge to encourage success?
Have clients sign up with their fitness goals for 2020 and challenge them to see who comes closest to their goal at the end of the assigned time period. Be sure to set detailed rules and parameters so the expectations and measurements for success are clear.
Charge a fee for each entry so you can offer that cash as the prize to the winner at the end of the challenge. Making it a competition exclusively open to 2020 members will encourage clients to purchase gym memberships in order to participate.
Don't forget to publicly celebrate participants' successes early to keep everyone motivated and working hard!
4. Add Value
Part of the strategy to increase your membership sales means you have to stand out from the crowd, and adding perceived value to your gym will do just that!
Free perks
Find something that doesn't detract from your revenue and give it away as a perk for early gym memberships—for free. Think towel service, lockers, anything your clients will appreciate as an added bonus when they purchase their gym memberships.
Everyone likes to get something for free and along with increased gym memberships, you'll also start to make a name for yourself as the gym that offers more.
Extra time
Another great way to add value would be to make your memberships worth more. Consider including extra months as part of the membership when it's paid in full today.
Market it as an added value, of course, but it's also a great way for clients to stay committed to their New Year's resolutions for an extended period of time. What a great motivator for your clients to get started earlier on working towards their 2020 goals!
Tools for success
What's the best way to get—and keep—your clients on track for their New Year's resolutions? Give them the tools they need to succeed! Is there information you can offer as part of their gym membership to help them stay on track?
Can you provide free menu plans? Or a weekly blog with tips on sticking with their goals? Could you start a Facebook group where you can cheer each other on and support each other's progress?
People are more likely to sign up for a gym membership to support their New Year's resolution if they think they will stick to their fitness goals! Setting them up for success and helping them stay focused will earn you more gym membership sales, along with a glowing reputation for being committed to your clientele.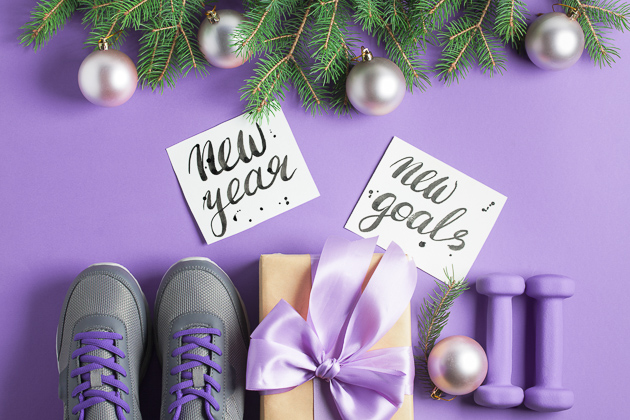 5. Group Sales
Why sell to one person at a time, when you could sell to many at once? Making the most of New Year's resolutions is the perfect way to appeal to a large number of people at the same time.
Get corporate
The holiday season is a popular time for businesses to think about their employees' health and to set their own goals for the New Year. Jump on board with that mindset by selling them gym memberships with a corporate rate.
Reaching out to local businesses to offer a discounted rate for a bulk number of gym memberships could just be the secret to upping your revenues for the year.
Partner up
Get the attention of a brand new market by partnering with another like-minded business to get your name out there. Why not offer a discount at your local food market with a gym membership purchase? Or target the New Year's resolutions crowd with an offer like buying a gym membership, receive a gift certificate to your favorite fitness retailer?
Work on building relationships with other businesses so you can offer even more value to your members.
It's That Time of the Year
The holiday season is right around the corner and New Year's resolutions will soon be what everyone's thinking about. Offering promos, getting your community involved, rewarding loyalty, adding value, and appealing to large groups are the best ways to see results this season!
Now's the time to maximize your gym membership sales by getting in the festive mood, helping clients see the value in a commitment, and setting them up for success in 2020!
Your clients aside, what are your New Year's resolutions for your business? If you're looking to scale like never before, consider enlisting the services of an all-in-one gym management software. Here at WellnessLiving, our resolution is to help our customers grow. Sign up for a free, no-commitment demo to see why we are the perfect match!