ABOUT PILATES 1901

My Story . . . and my personal welcome
Hi there! My name is Tina Sprinkle and I have been in the health and fitness industry for more than 30 years. During that time I've had an incredible opportunity to work with amazing teachers and clients, learning much from both.
I've been overweight and I've been fit. I've been strong and I've been injured. I've changed my own body from what I have learned and am blessed to have helped hundreds of others do the same.
I believe that vibrant, awesome health is an option at any age. I know it because I live it. And at 55, I feel like the best years are still ahead of me.
Let me help you transform your body and your health, one choice at a time. It doesn't have to be a chore; it doesn't have to be hard. It just has to begin. Let's get started together!
The Pilates 1901 studio features 5 studios total:
Studio A has 7 reformers that can also be used as cardio tramps
Studio B has 7 group reformers that can also convert into towers
Studio C is our big group exercise room for cardio kettleball, step and ball classes, among others
Studio D has 6 chairs for chair classes
Studio E is our private training space with two PT reformers and a caddy
We also have a cardio room equipped with 2 gauntlet stair climbers, 2 treadmills, a StairMaster, 2 elliptical trainers, a ladder barrel and caddy
We have a kitchen on-site for cooking classes and events
The studio has restroom facilities with lockers and showers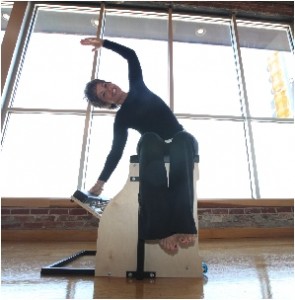 Questions? Please email me at tina@pilates1901.com
Thanks everyone!
I can't wait to meet you!
-Tina Sprinkle