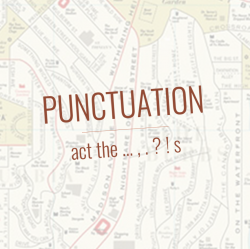 Punctuation Online Video Workshop
Description
Commas, periods, and question marks are more than grammar — they are the writer directing you in tone, tempo, personality and intention.
Learn to act the punctuation, and everything clicks.
This Online Workshop includes:
1 video lesson on Punctuation + downloadable sides to practice with at home to hone your punctuation skills.
Details
Purchase Option type
Number of Sessions
Duration
Purchase Option type:
Session Pass
Duration:
Does Not Expire
Subtotal:

$

25

.00

Tax:

$

0

.00
Discount:

$

0

.00

Total:

$

25

.00