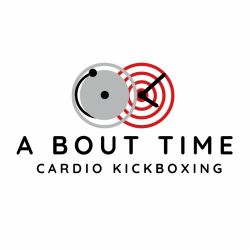 Trial - 1 Week Trial
---
Details
Purchase Option type:
Duration Pass
Number of Sessions:
Unlimited
Access to Sessions:
Trial/Beginners Louisville - Cardio Kickboxing, Louisville - Cardio Kickboxing, Louisville - Kickboxing Moves, Louisville - Strong Nation, A Bout Time Halloween Party(Oct 22, 2021 - Oct 22, 2021)
Show more
---
Description
WE'RE GOING TO CHANGE THE WAY YOU FEEL ABOUT WORKING OUT!
You'll strap on real boxing gloves, use real techniques, and get REAL results!!!
Each Kickboxing class is 15 MINUTES OF HIIT/BODY WEIGHT EXERCISES, 7 MINUTES OF STRETCHING BEFORE BAG ROUNDS AND 7 MINUTES AFTER, and 7 3-MINUTE BAG ROUNDS OF PURE KICKBOXING AWESOMENESS!
Killer Trial Package includes loaned boxing gloves and 1 Week of Unlimited access to our classes! Retail Value $40.
Show more
Subtotal:

$

25

.00

Tax:

$

1

.5

0
Discount:

$

0

.00

Total:

$

26

.5

0