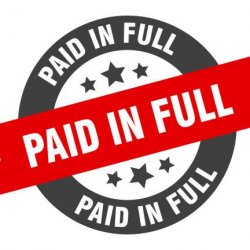 Unlimited Membership Paid In Full Option (1 year)
Description
Unlimited classes a month for 12 months.
Can be used towards ANY class.
Value of $1800 (Savings of $600)
Note: THIS IS A 12 MONTH COMMITMENT paid in full. No monthly payments required.
Note: This is a ONE TIME PAYMENT contract. Total will be charged at the time of booking.
Details
Purchase Option type
Access to Sessions
Number of Sessions
Duration
Purchase Option type:
Membership
Access to Sessions:
Chair Flow (Lapdance), Sensual Pole *Virtual, Pole Virgins (Beginner), Zumba (All levels), Stretch & Flow *Virtual, Gutts & Butts (All levels), Inversion & Such (Learn to Invert), Pole Fit *Virtual, Spin-sational Pole (Learn Spins), Heel Clacks & Transitions (Intermediate), Pole & Jiggle, Twerk It Out (All levels), Pole Pro (Advance), Transitional Pole (Intermediate) *Virtual, FloorWaxers (All levels), Pole & Chair (All levels), Drops & Splits (Advance), Spinny Pole (Spinning Pole) All levels, Pole Gold 40+ (All levels), Pole Play (Open Pole), Handstands & Such (All levels), Spinny Flow (Advance), Climb Frenzy (Beginner-Intermediate), Handsprings & Things (Advance), Room Rental, Dress Rehearsal (for Performers), Erotic Pole, Tril-Ogy, PLUSH with Amethyst, Sensual Tricks (Intermediate), Shoulder Mount Inversions (Adv), Inverted Flowology (Int), Stiletto'N'Groove *Virtual, Spinny Conditioning (Spinning pole), Spinny Virgins (Beginner), Sensual Pole Flow, Pole Basics (Beginner), Beginner Tricks (Beginner/Intermediate), Assisted Flexy (Stretch) All levels, Let's Get Flexy (All Levels), Upright Tricks & Things, Performer Presence (for Performers/Future Performers), Low Flow, Inverted Tricks (Intermediate), Stripper Antics, Tricks N Things, Aerial Spin, Find your Freestyle, Inversion & Such *Virtual, Climb Frenzy *Virtual, Beginner Tricks *Virtual, Chair Flow *Virtual, Gutts & Butts *Virtual, FloorWaxers *Virtual, Splits & Bends (Stretch) *Virtual, Stripper Antics Happy Hour *Virtual, Low Flow *Virtual, Pole & Jiggle *Virtual, Pole, Jiggle & Chair *Virtual, Booty Werk *Virtual, Heel Clacks *Virtual, Pole Pro *Virtual, Erotic Pole *Virtual, Twerk-tastic, Flowing with Feather (Spinning Pole) * Virtual, Media Tricks, Spin City (Trap Edition), Spinny Seduction (Spinning pole), Sensual Pole (All levels), Pole Fit (All levels), Stretch It Out (All levels), Transitional Pole (Intermediate), Splits & Bends (Stretch), Booty Werk, Pole, Jiggle & Chair, Spins, Tricks N' ish, Leg Werk, Trickster, Inversions on Spin, Lyra Newbies, The Basics, Pole Seduction, Lyra Shit, Pole Flow, Lyra Conditioning, Private Series (Off-Site), Absolutely Abs, Afro-Sexy Pole, Contemporary Pole, Trix (Int/Adv), Intermediate Tricks, Sexy Fusion, Training Session, Latin Flavor, Stretch Bandz, Double Up, Beginner Spinny Tricks, Pole Conditioning, Lyra Vibez, Pole Fluidity, Basic Tricks, Pole-ga, Hammock Stretch, Intro to Hammocks, Intro to Silks, Level Up Lyra 1.0, Streeetch (All levels), Flex & Stretch (All Levels), Trickster (Beg/Int), Climb Frenzy, Exotica Flow, Pole Essentials, StripTease, Stripper Antics Halloween Edition, Assisted Open Pole/Lyra, Lyra (All levels), Pull Up Game, Stretchy Flexy, The Basics to Hammock Teaser, Slow & Sensual Pole (All levels), Pole Straps, Chair Tricks, Shoulder Mounts (Beginner), Stripper Antics Xmas Edition, Performance Training w/Concrete Rose, Assisted Stretch, Aerial Tricks, Copy of Pole & Chair (All levels), Pole & Chair Tricks, Pole & Stilettos (All levels), Tricks & Transitions, TurnUp Fitness w/Miruka, Hypno Choreo, Chair Fit (All levels), Fly Girl, Pole + Twerk, 90's/00's Pole, Edgework (Heel class), Heel Choreo (All levels), Basework, Ballet Babes, Sensual Spin (Spinning pole), Strap-n-Flow, Seductive Spin, Strap Tonic, Copy of Strap Tonic, Strap N Seduce, Turn Up with Miruka!!(May 7, 2022 - May 7, 2022), Pool Party Anniversary Celebration(Jun 12, 2022 - Jun 12, 2022)
Number of Sessions:
Unlimited
Subtotal:

$

1

200

.00

Tax:

$

0

.00
Discount:

$

0

.00

Total:

$

1

200

.00