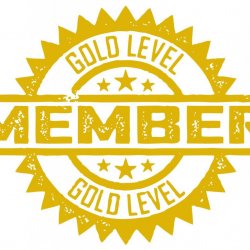 Gold Member (Monthly Renew)
Description
OUR BEST VALUE - This membership allows the member to attend up to 6 classes per week, within a 1 month period from the date of purchase. Excludes specialty classes (Zumba, Yoga, Pilates, or Line Dancing) taught by contracted instructors.
Sign up for this monthly membership by enrolling in our recurring monthly program (with a credit card on file or through direct EFT from your financial institution).
Selecting this option will establish an automated monthly recurring auto-pay schedule and, will require a 30-day notice to cancel the auto-pay.
No contracts, setup, cancellation or registration fees!!!
Details
Purchase Option type
Clients can attend
Sessions
Attendance Restriction
Duration
Purchase Option type:
Membership
Clients can attend:
Client can attend all current and future classes
Attendance Restriction:
6 x week
Subtotal:

$

79

.00

Tax:

$

0

.00
Discount:

$

0

.00

Total:

$

79

.00
Only the first 50 items are displayed. Use the Search or Filter options to show more.