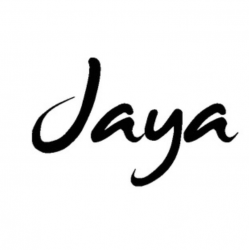 10 class card
Description
Please note: After 11 years of offering Yoga classes in Toronto and online, we will be officially closing January 31, 2022. We would like to thank all our incredible students for all your support. Our virtual LIVE classes with our Instructors will end Dec. 31, 2021 and in January, students will have the option to sign up for the online "Yoga class of the day" until January 31st. All active class cards can be used for any of the classes on our virtual schedule. By purchasing this pass, you understand you have until Jan. 31, 2022 to use it.
This card cannot be transferred or shared between clients.
We do not offer refunds on class cards.
Class card must be activated (at least 1 class taken) within a month of purchase or it will expire.
Details
Purchase Option type
Access to Sessions
Number of Sessions
Duration
Purchase Option type:
Session Pass
Access to Sessions:
Restorative Yoga, 24 hr online Yoga Class of the Day!, Yoga in the Park!, Hatha Yoga, Face Yoga, Flow & Restore, Mat Pilates
Subtotal:

$

190

.00

Tax:

$

24

.7

0
Discount:

$

0

.00

Total:

$

214

.7

0