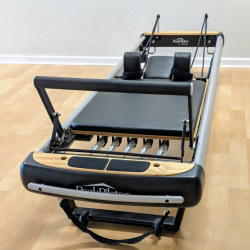 10 Group Pilates Reformer Session Pass
Description
Our 10 Group Pilates Reformer Session Pass allows you to attend 10 Group Pilates Reformer Sessions in 3 months.
*Since space is limited, Group Pilates classes require 24 hour cancellation or a late cancellation fee/class visit will be deducted from your account.
*No full or partial refunds will be issued for unused or partially unused memberships, class passes or series classes. Thank you for your understanding.
Details
Purchase Option type
Access to Sessions
Number of Sessions
Duration
Purchase Option type:
Session Pass
Access to Sessions:
Reformer Flow 1.5, Reformer Flow 1, Reformer Center + Balance, Reformer Strengthen + Tone, Reformer Flow 2, Reformer Cardio Flow, Tower Flow, Reformer Basics
Subtotal:

$

300

.00

Tax:

$

0

.00
Discount:

$

0

.00

Total:

$

300

.00