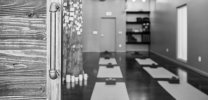 Description
Reiki is one of the more widely known forms of energy healing. Considered a complete system of holistic healing and personal development, Reiki is an ancient Japanese practice using "Universal Life Energy" or "God-directed Energy" for self-healing, the healing of others, developing higher consciousness, and fulfilling a spiritual purpose.
Traditional Reiki is taught based on techniques and protocols handed down for generations. The history of Reiki, the specific self-healing protocol and the traditional hand positions are taught throughout three courses: Reiki: Level I, Reiki: Level II, and Reiki Master: Level III.
In Level I of this course you will learn about the history of Reiki as a healing modality and tool for enlightenment. You will explore how Reiki works and begin practicing using this amazing energy with yourself.
Details
(Type: Event, Period: Sep 7, 2019 - Sep 7, 2019, Sessions: 1)
Duration
Days of week
Time
Location
Staff
Repeat every
Subtotal:

$

150

.00

Tax:

$

0

.00
Discount:

$

0

.00

Total:

$

150

.00