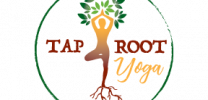 Description
Sound yoga (Nada Yoga) uses vibration and resonance to affect the body, mind and spirit. By the process of entrainment, sound vibrations can alter the brain activity and bring the body from an active state into one of relaxation, meditation and even healing. This can be applied through chanting, sound baths, even spending time in nature while consciously listening to the sounds around you. In this workshop we will explore the history and science of sound yoga, practice ways to apply it to your daily life, and finish with a singing bowl sound bath.
Details
(Type: Event, Period: Feb 22, 2020 - Feb 22, 2020, Sessions: 1)
Duration
Days of week
Time
Location
Staff
Repeat every
Feb 22, 2020
Sat
2:00PM - 4:30PM
Taproot Yoga
1 week
Subtotal:

$

35

.00

Tax:

$

0

.00
Discount:

$

0

.00

Total:

$

35

.00
Only the first 50 items are displayed. Use the Search or Filter options to show more.