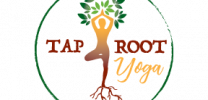 Yoga Therapy for Stress and Anxiety
Description
In this workshop, you will learn how to use the tools of yoga such as breathwork, mindfulness, movement, and meditation to down-regulate your nervous system. We all need to know how to do this because our stress responses are triggered constantly and get stuck in the on position. When you learn how to turn the stress response off, to soothe your nervous system and bring yourself back to a place of rest and restore, then you build resiliency. Resiliency is the ability to withstand and even thrive under the pressures and challenging of life. When we learn how to regulate your nervous system, you are in essence learning how to be in charge of your mind and body. The practices you will learn are invaluable and also really enjoyable. Come learn how to take care of your brain and body, how to practice self-care with love and compassion for yourself. You will leave with a handout of the practices we do so that you can develop a daily practice at home. The workshop will end with a yoga nidra guided meditation with a crystal bowl sound bath to further soothe and nourish your nervous system.
3 Continuing Education Units (CEUs) are available for Yoga Alliance Registered Yoga Teachers
Details
(Type: Event, Period: Nov 23, 2019 - Nov 23, 2019, Sessions: 1)
Duration
Days of week
Time
Location
Staff
Repeat every
Subtotal:

$

65

.00

Tax:

$

0

.00
Discount:

$

0

.00

Total:

$

65

.00
Only the first 50 items are displayed. Use the Search or Filter options to show more.