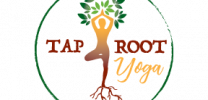 Description
What is Reiki?
Reiki is a healing art with is roots in Japanese origin. It does not require any particular set of beliefs nor does it have any religious affiliations. Anyone is able to connect with and access the healing potential of Reiki. All that is needed is to be attuned. When receiving an attunement from a Reiki Master you receive guidance on how to utilize Reiki's potential more fully.
In this two day workshop we will focus on Reiki for the self. Specific topics to be covered are:
How to use Reiki as a healing system for personal growth and development

Healing unwanted patterns to manifest goals

Techniques to help access your intuition

Scan and visualize the meridians and chakra system to find imbalances

The history of Reiki and the Usui lineage

Performing Reiki Self Treatment with the intent of addressing all areas of life
Details
(Type: Event, Period: - , Sessions: Unlimited)
Duration
Days of week
Time
Location
Staff
Repeat every
Subtotal:

$

350

.00

Tax:

$

0

.00
Discount:

$

0

.00

Total:

$

350

.00
Only the first 50 items are displayed. Use the Search or Filter options to show more.