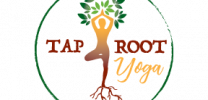 (On-Line) Therapeutic Yoga for Lower Back, Hips & Pelvis
Description
The ultimate goal of this workshop is to give you the tools to facilitate freedom of movement and a sense of ease within your body and mind. We will use yoga practices such as breath-work, movement exercises, myofascial self-massage, and progressive muscle relaxation to release chronic pain and tension in the lower back, hips, pelvis, and nervous system.
We will cover the basic anatomy of the spine, lower back, hips, and pelvis, and their relationship with each other, so that you can understand and address the common causes of chronic tension and pain. You will learn to identify and change postural misalignments, dysfunctional movement patterns and release chronic muscular and fascial tension. You will also learn how to properly align your hips during yoga, and yoga exercises to provide relief of various types of hip pain.
Thus workshop is appropriate for those with lower back and hip issues that have been given permission by a doctor to do yoga as well as those looking to prevent future back pain. This class would not be good for someone in the acute stage of an injury.
Yoga Teachers can receive CEU's (Continuuing Education Credits) through Yoga Alliance.
Details
(Type: Event, Period: Jan 30, 2021 - Jan 30, 2021, Number of Sessions: 1)
Duration
Days of week
Time
Location
Staff
Repeat every
Subtotal:

$

45

.00

Tax:

$

0

.00
Discount:

$

0

.00

Total:

$

45

.00