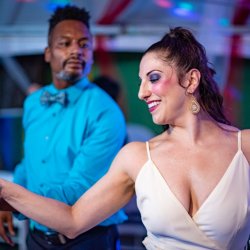 New Student Special - 2 Private Lessons with an Esquina Instructor!
---
Details
Purchase Option type:
Package
Number of Sessions:
Unlimited
Duration:
Does Not Expire
ITEMS INCLUDED:
Private Lesson with an Esquina Instructor!
Show more
---
Description
For new students, enjoy this introductory offer for 2 private lessons for $120! Normal price for 1 lesson is $80. Take advantage of this offer with any Esquina instructor!
Show more
Subtotal:

$

120

.00

Tax:

$

0

.00
Discount:

$

0

.00

Total:

$

120

.00