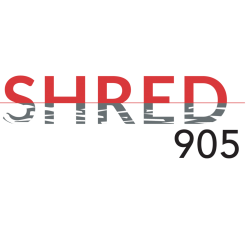 18 Classes Per Month- Membership Pay Upfront
---
Details
Purchase Option type:
Membership
Attendance Restriction:
18 sessions per month

Access to Sessions:
SHRED CYCLE 45+Core, Octa-SHRED Bootcamp, CardioBox, Octa-Box, SHRED CYCLE 30 min PLUS, SHRED CYCLE HIIT 30min, SHRED Power HIIT, STRONG by Zumba, Power Yoga, Early Risers SHRED Cycle, SHRED X - 90 minute Escape Your Limits, CYCLE - BOX, SHRED Total Body Cardio Burnout, SHRED Total Body Box'N Strength, Guest Instructor Box'N Strength, SHRED Cycle- MADONNA Disco Themed ******, SHRED Cycle - Rock and Roll themed class****, MJ Thriller Halloween Themed Cycle Class!, SHRED Cycle Themed Class- R&B Hip Hop!!, SHRED Cycle- Reggae and Soca Themed!!, HIIB - High Intensity Interval Boxing, Cardio Pad Smash, SHRED Cycle 50 min, CardioBox Extended Burn 75 minutes, KettleX / SHRED Cycle, Teen SHRED, SHRED Bags'n Bands and CORE, Solo SHRED Time, Bands and SHRED, SHRED Box Express, Power Legs'N Glutes, Spin + Barre 60 min, 1,2 Box Flow
Show more
---
Description
18 Classes per month membership plan with full payment made upfront. Membership is valid for 12 months from purchase date and total is $1188.00 + HST.
This includes all group classes and excludes any private or small group training.
*All members paying upfront will receive an additional 3 free classes for their first month*
Show more
Subtotal:

$

1

188

.00

Tax:

$

154

.44
Discount:

$

0

.00

Total:

$

1

342

.44