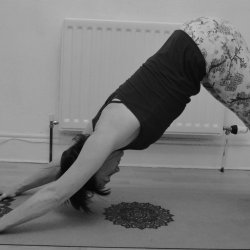 Into Yoga Course 2023
---
Details
Purchase Option type:
Package
Number of Sessions:
Unlimited
Duration:
Does Not Expire
ITEMS INCLUDED:
Into Yoga Philosophy and Mindfulness, Into Ayurveda/ Yin and Yoga of Sound, Into Standing Poses (contd.), Forward Bends, Arm balances and Inversions, Into Standing Poses, Back Bends and Twists, Into Vinyasa Flow and Pranayama, Into Restorative Yoga and Yoga Nidra
Show more
---
Description
Delve deeper into yoga! This course is available to anyone who has been doing yoga regularly for a year or more and is interested in taking their practice further, and finding out more about the broader context of yoga. The course includes modules in asana technique, vinyasa flow, restorative yoga, yin yoga, yoga of sound, pranayama, mindfulness, meditation and Ayurveda. Join your teachers Morven, Kerrina, Jenna, Marinella and Tilly in this foundational yoga journey. The course takes place one Saturday per month for 6 months. Modules can be booked separately or all six together.
Show more
Subtotal:

£

250

.00

Tax:

£

0

.00
Discount:

£

0

.00

Total:

£

250

.00