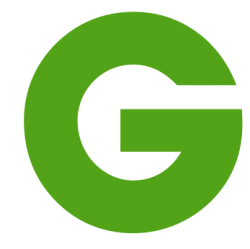 30 Day GROUPON Voucher - The Cash Back Sweat Equity All Access Membership
---
Details
Purchase Option type:
Package
Number of Sessions:
Unlimited
ITEMS INCLUDED:
30 Day GROUPON Voucher - The Cash Back Sweat Equity All Access Membership., Groupon Voucher - myzone & cardio Pods
Show more
---
Description
30 Day GROUPON Voucher
Groupon Voucher Holder will have unlimited access to myzone pods, cardio pods & open gym.
We've created workout pods just for you. In order to accommodate all comfort levels, members can now choose to workout individually, with their bubble, or in a small group with or without a coach live and in person. All of our pods are equipped with myzone TV an instructional and interactive workout solution located above the workout pods. You decide how much you want to engage with our coaches.
Members will be rewarded for their accountability and will have the opportunity to earn TMR Points. Sweat Equity is a totally innovative accountability-based approach that rewards you for reaching your goals. If you want it, we'll help you get there.
To keep you motivated to achieve your goals we reward your successes with Sweat Equity. In fact, every time you workout, book a class, reach a goal, or even share on social media, you'll earn TMR Points (20 TMR Points = 1 Dollar CAD) that you can use towards services at The Motion Room and The Coaching Company.
Groupon Voucher expires 30 days from day of activation.
Groupon Voucher Holder does not auto-renew into a membership.
Scheduling: All sessions must be scheduled in advance using our online network or mobile app. You will be sent a username & password to your email after submission.
Cancellation Policy: You may change your appointments online up to 6 hours in advance of your scheduled sessions. If a scheduled session is "Cancelled" or "No Showed" or "Rescheduled" with less than 6 hours' notice, you will be charged a Cancellation Fee of $10+HST / Session as you are reserving your space for all of your workouts. If Cancellation Policies are not adhered to then your 30 day GROUPON Voucher will be subject to cancellation.
Show more
Subtotal:

$

10

.27

Tax:

$

0

.00
Discount:

$

0

.00

Total:

$

10

.27