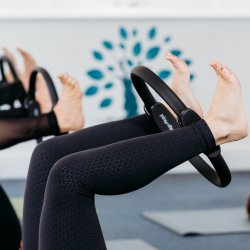 Beginners Pilates Course
---
Details
Purchase Option type:
Session Pass
Access to Sessions:
Beginners Pilates Course(Sep 20, 2022 - Oct 11, 2022), Beginners Pilates Course - Streamed
Show more
---
Description
Beginners Pilates 4 Week Course
Please ensure that you are fit and healthy when you attend the course.
Please note that once made, Event bookings (workshops, courses and trainings) cannot be cancelled or refunded for any reason unless the Event itself is cancelled. Please ensure you use this pass to reserve your space in the Event. You will receive a separate booking email, confirming your space is reserved. Please ensure if booking more than one space you enrol all participants.
Looking forward to seeing you!
Show more
Subtotal:

£

75

.00

Tax:

£

0

.00
Discount:

£

0

.00

Total:

£

75

.00