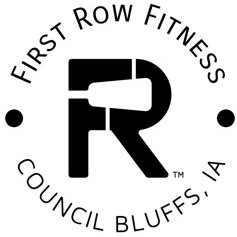 1 WEEK UNLIMITED PASS
---
Details
Purchase Option type:
Membership
Number of Sessions:
Unlimited
Access to Sessions:
FUSION, REMOTE: FIT 45, REMOTE: SCULPT 45, SCULPT 45, GRIT 60, FLOW 75, FLOW 60, REPS, FIT 30, FIT 45, ROW, SCULPT 30, FIT 60, YINYASA 60, RESTORE, FLOW 45, CORE, ROWGA, CYCLE, OPEN ROW, REMOTE: ROWGA 45
Show more
---
Description
New to First Row? Great! We are so glad you found us! To show our appreciation, we are offering the perfect starter pass.
For one week you'll have full access to all of First Row's signature classes with more than 15 different time options and 8 different class formats.
Come give us a try!
*COVID 19: All group fitness classes are maskless and for vaccinated attendees only. Thank you for understanding while we move forward with everyones best health in mind.
Show more
Subtotal:

$

49

.00

Tax:

$

0

.00
Discount:

$

0

.00

Total:

$

49

.00