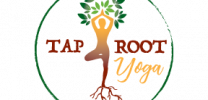 Description
Pelvic Floor Workshop
(Women only!)
A strong and supple pelvic floor is important to our overall health, sense of well-being and it contributes to a profoundly deepening yoga practice. Pelvic floor issues are epidemic in our culture. This workshop will delve deep into a series of exercises that will support you in creating structural and energetic health in the base of the body. These practices improve the tone and elasticity of the muscles that make up the lower abdomen and pelvic floor.
Some of the common common conditions that directly benefit from practice are:
*Incontinence
*rectocele
*prolapse
*abdominal or "core" weakness
Other benefits:
*increase in overall energy and vitality
*enhanced sexuality
*increased abdominal organ health
*increased ability to "feel"
(physically and emotionally)
Details
(Type: Event, Period: Feb 29, 2020 - Feb 29, 2020, Sessions: 1)
Duration
Days of week
Time
Location
Staff
Repeat every
Subtotal:

$

40

.00

Tax:

$

0

.00
Discount:

$

0

.00

Total:

$

40

.00
Only the first 50 items are displayed. Use the Search or Filter options to show more.