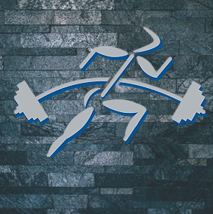 MPF - Athlete Enhancement (8 sessions/mo. 3-month agreement)
Description
As athletes grow and mature it is important to balance their in-season training with a solid off-season program. MPF brings over 20 years of experience training athletes from youth to the professional level. We utilize sound, sport-specific training methodologies. Go beyond routine performance; MPF will train you to be a champion! The 8 sessions are to be used in a 1 month period and not able to carry over to the next month.
Monday & Wednesday: Speed, vertical power & lower body strength
Tuesday & Thursday: Agility, lateral power & upper body strength
Saturday: Combo speed, agility, plyometrics + total body
Details
Purchase Option type
Access to Sessions
Attendance Restriction
Duration
Purchase Option type:
Membership
Access to Sessions:
Athlete Enhancement, High School Athlete Enhancement
Attendance Restriction:
8 x month
Subtotal:

$

110

.00

Tax:

$

3

.03
Discount:

$

0

.00

Total:

$

113

.03
Only the first 50 items are displayed. Use the Search or Filter options to show more.