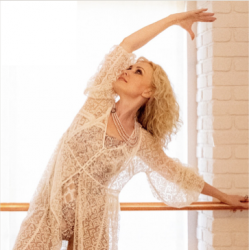 8 Classes per Month
---
Details
Purchase Option type:
Membership
Attendance Restriction:
8 session per month(s)

Access to Sessions:
Live-streaming Barre Class, Barre Class, Barre for Older Adults, Halloween 80's-style Barre Class, Cardio Barre Class, Prenatal & Postnatal Barre Class, HIIT (High Intensity Interval Training) Class, Strength Class, Dance Class!
Show more
---
Description
Our pass for up to 8 classes per month. Auto-renews every month on the anniversary of your purchase date.
Show more
Subtotal:

$

160

.00

Tax:

$

0

.00
Discount:

$

0

.00

Total:

$

160

.00