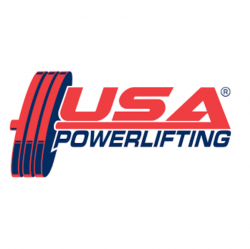 2023 Summer Smash Sponsorship (Premier)
---
Details
Purchase Option type:
Session Pass
Duration:
Does Not Expire
Access to Sessions:
FREE 30-min Consultation
Show more
---
Description
As you may or may not know, USAPL is a nonprofit organization.
It is the mission of USA Powerlifting to provide powerlifting competition of uniform high quality which is drug tested and available to all athletes who meet the criteria for membership throughout the United States.
By sponsoring this event, you are contributing to the mental and physical development of all USA Powerlifting athletes. Your funds allow us to create an environment and event space for the participants that encourages each athlete to feel empowered, encouraged, and appreciated.
With your sponsorship of $1000 you will receive:
- Your business included in the meet name (Example: '2023 Bob's Mowing Summer Smash')
- Advertising on all our social media outlets
- Logo placement on the front our event T-shirts
- Booth space both days of the event
- Mic time both days of the even to talk about who you are, what you do, & who you serve
- The opportunity to add something to our lifter goodie bags
Thank you for your support of USA Powerlifting Kansas and all its athletes!
Show more
Subtotal:

$

1

000

.00

Tax:

$

0

.00
Discount:

$

0

.00

Total:

$

1

000

.00