Scoliosis: Techniques to Work in the Studio
Understand scoliosis causes and issues that can exacerbate the curves. Learn what to avoid and what to focus on to assist the cient. Includes scope of practice, anantomy plus a take a home workbook make this a valuable workshop.
Cost: $199
Date: Saturday, June 8, 2019
12 CEC
Presented by Dr. Andromeda Stevens, D.C., Schroth Best Practive Advanced Certified, PMA CPT
Dr. Andromeda Stevens, D.C.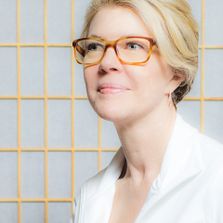 Inspired by her own scoliosis condition, Andromeda became a chiropractor over 20 years ago. Her practice specializes in the proper rehabilitation of the lower back and scoliosis treatment in Los Angeles. She obtained a Pilates and Advanced Level Schroth Best Practice® Certification to incorporate Pilates and scoliosis treatment to her patients to resolve scoliosis and pain more effectively. She is the co-founder of Pilates Sports Center, Inc. with affiliates nationwide and internationally.
Credentials include:
Cleveland Chiropractic College of Los Angeles "96
Schroth Best Practice® Certified (By Dr Hans Weiss - First Group in the USA)
Advanced Schroth Best Practice® 2018
Cox Flexion/Distraction Technic® CertifiedMassage Therapist - Touch Therapy Institute
Pilates Method Alliance - "Gold" Certified Pilates Teacher™
Master Teacher Trainer for Reebok Sports Club/NY 2007
PMA Education Provider™
Schedule