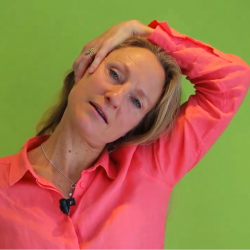 Moves To Keep You Mobile
Description
Short sharp desk based moves to use during your day, whether in an office or working from home.
Buy this membership for a year of desk based moves you can repeat as often as you like. You'll simply sign in to the website and watch 'on demand'.
Who's this for?
Have you been working from home or home schooling and not moving as much during your day?
Anyone who sits for a few hours a day is in danger of feeling tired, lethargic and tight. Over months and years this can cause postural imbalances and problems, leading to joint pain or just stiffness.
These simple exercises will release tension, improve your posture and leave you fresh, vibrant and energised - so you can make the most of your non working time.
Enjoy them!
Details
Purchase Option type
Number of Sessions
Duration
Purchase Option type:
Membership
Number of Sessions:
Unlimited
Subtotal:

£

10

.00

Tax:

£

0

.00
Discount:

£

0

.00

Total:

£

10

.00