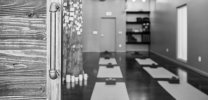 Power to Lead Teacher Training
Description
Power to Lead is for anyone seeking to ignite their life into a whole new way of being.

Half Moon Power Yoga's 200 hour Teacher Leadership Training is an extraordinary opportunity to deepen your yoga practice and experience growth into all areas of your life; to live bigger than you ever imagined possible.
Concrete outcomes
A powerful personal practice & deeper understanding of your body
New friends and an amazing supportive community
The ability to teach and all levels Power Yoga class to any population
Anatomy & Physiology of yoga, as well as the energetics of yoga
Alignment, sequencing, and hands on assisting
The philosophy of yoga and how to live yoga off your mat
Effective communication & presentation skills
Training will meet March 14-May 3 on the following weekends:
March 14-15
March 21-22
March 28-29
April 4-5
April 18-19
April 25-26
May 2-3
The schedule will be:
Saturdays - 8-10pm
Sundays - 8-6pm
+ 40 hours of apprenticing at Half Moon Power Yoga


Early Bird Pricing $2,700 ($500 off Regular Price) until December 26, 2018.
Regular Pricing $3,200 until January 26, 2018.
Deposit of $500.00 to reserve your spot.
Details
(Type: Event, Period: Mar 14, 2020 - May 3, 2020, Sessions: 14)
Duration
Days of week
Time
Location
Staff
Repeat every
Mar 14, 2020 -
Apr 04, 2020
Sat
8:00AM - 8:00PM
Half Moon Power Yoga- 1604
1 week
Mar 14, 2020 -
Apr 05, 2020
Sun
8:00AM - 8:00PM
Half Moon Power Yoga- 1604
1 week
Apr 18, 2020 -
May 03, 2020
Sat
8:00AM - 8:00PM
Half Moon Power Yoga- 1604
1 week
Apr 19, 2020 -
May 03, 2020
Sun
8:00AM - 8:00PM
Half Moon Power Yoga- 1604
1 week
Subtotal:

$

3

500

.00

Tax:

$

0

.00
Discount:

$

0

.00

Total:

$

3

500

.00