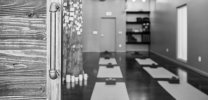 CLEAN Book Club and Cleanse
Description
What is clean?
CLEAN is a 21 day elimination diet and cleanse that restores the body's ability to heal itself. CLEAN is a medically proven program designed to be easily incorporated into our busy schedule while providing all the practical tools necessary to support and rejuvenate our bodies. The effect is transformative: nagging health problems will suddenly disappear, extra weight will drop away, and for the first time in our lives, we will experience what it truly means to feel healthy.
We consume a liquid breakfast and dinner. We can have solid snacks and hearty, full lunches. We also use supplements for digestive health, liver health, and adrenal support.
Why?
In our daily lives we encounter all kinds of toxins that we ingest, breath in, expose our skin to, etc. CLEAN is a holistic cleanse that allows us to get back to our highest functioning self.
Many of us suffer from seasonal allergies, brain fogginess, gastrointestinal disorders, chronic pain, autoimmune disorders and/or extra weight. CLEAN can help us target what may be going on with our body and provide a non-invasive approach to staying healthy. CLEAN in no way replaces traditional medicine, instead it is the intersection of Eastern and Western medical practices, utilizing functional medicine, Ayurveda and powerful nutrition.
Who should NOT do CLEAN?
Pregnant, breastfeeding, or currently undergoing IVF treatment women

Persons with type 1 diabetes

Persons with advanced cancer

Persons taking medication that needs a stable blood concentration, including medication for preventing blood clots, antiarrhythmics, or anticonvulsants

Persons living with any disease that needs close monitoring in which slight changes in your body chemistry could pose a threat
How long?
The actual cleanse itself is 21 days. It is wise in the week leading up to the cleanse that we start to pare back or eliminate some things from our body - caffeine, sugar, alcohol, so when the cleanse begins, we feel the effects of not having these toxins less. Additionally, we will take a full week to reintroduce certain things to your system. It takes a week for that reintroduction, and re-elimination before adding another potential trigger. So, in all, you could be cleansing for anywhere between 4 and 12 weeks.
Cost of the program includes:
CLEAN Book
CLEAN Workbook
Weekly Meetings
Access to CLEAN Facebook Group for support, menu planning, recipe ideas and accountability
Access to a registered Dietician Nutritionist


Special Instructions
You must be registered for the CLEAN Book Club and Cleanse Pre-Meeting and this program.
Details
(Type: Event, Period: Jan 19, 2020 - Feb 9, 2020, Sessions: 3)
Duration
Days of week
Time
Location
Staff
Repeat every
Subtotal:

$

150

.00

Tax:

$

0

.00
Discount:

$

0

.00

Total:

$

150

.00