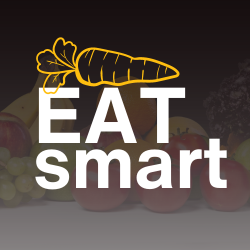 EATsmart
---
Details
Purchase Option type:
Duration Pass
Number of Sessions:
Unlimited
Duration:
Does Not Expire
Access to Sessions:
Wellness Coaching Session | Session de coaching bien-être
Show more
---
Description
EATsmart is a 14 day self guided wellness program. It is specifically designed to help you improve your eating habits.
The program is an email based program that will provide you with 1 tip or trick daily that can be implemented to improve your eating habits in a variety of ways including mindful eating tips, nutrition information, and action items to incorporate more healthy eating habits into your life.
You should receive an email as soon as you add the program to your account. If you do not, please contact info@my-fitness.ca.
As a part of the program, you also have access to special Wellness Coaching sessions with myFitness Wellness Coaches. Be sure to take advantage of them as they are free and can really help you in your personal journey to improve your eating habits.
________________________________________________
EATsmart est un programme de bien-être autoguidé de 14 jours. Il est spécialement conçu pour vous aider à améliorer vos habitudes alimentaires.
Il s'agit d'un programme par courriel qui vous fournira chaque jour un conseil ou une astuce qui peut être mis en œuvre pour améliorer vos habitudes alimentaires de diverses façons, y compris des conseils pour manger en pleine conscience, des informations sur la nutrition et des mesures à prendre pour intégrer des habitudes alimentaires plus saines dans votre vie.
Vous devriez recevoir un e-mail dès que vous aurez ajouté le programme à votre compte. Si ce n'est pas le cas, veuillez contacter info@my-fitness.ca.
Dans le cadre du programme, vous avez également accès à des séances spéciales de coaching bien-être avec les coachs bien-être myFitness. Ne manquez pas d'en profiter car elles sont gratuites et peuvent vraiment vous aider dans votre démarche personnelle d'amélioration de vos habitudes alimentaires.
Show more
Subtotal:

$

0

.00

Tax:

$

0

.00
Discount:

$

0

.00

Total:

$

0

.00