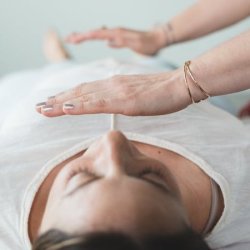 Reiki 60 Min
---
Details
Purchase Option type:
Session Pass
Access to Sessions:
Reiki Healing 60 mins, First Reiki Healing Special
Show more
---
Description
As a skilled and compassionate Reiki Master, Lauren offers personalized healing sessions to clients. Drawing on her deep understanding of the human energy field and intuitive abilities, she helps clients release emotional and physical blockages, reduce stress and anxiety, and promote physical and emotional healing. Book your 60 minute healing session today.
Show more
Subtotal:

$

125

.00

Tax:

$

0

.00
Discount:

$

0

.00

Total:

$

125

.00