Aug 23 2022, 9:00 AM
100+ Spam Trigger Words to Avoid in Emails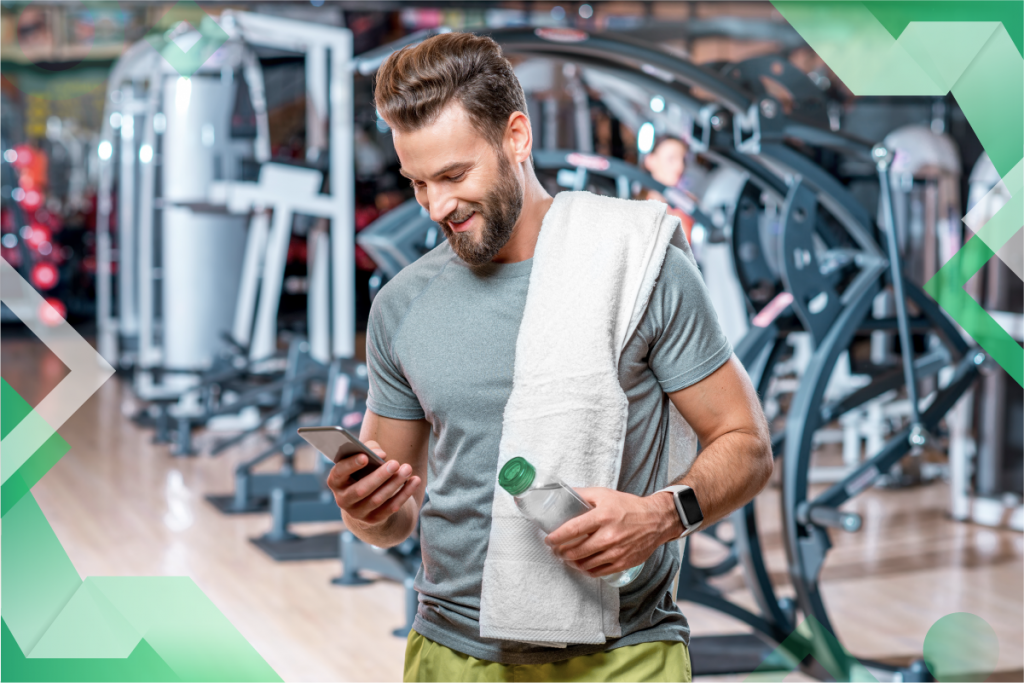 Despite the emergence of new social platforms and advertising technologies, email remains one of the most effective parts of a marketer's toolkit. According to recent stats, people will send over 376 billion emails every day by 2025, with the number of users set to reach 4.6 billion. Given the sheer number of inbox owners worldwide, you'd be foolish not to boost leads and sales with email marketing.
However, creating a successful email marketing campaign is easier said than done. Apart from crafting compelling copy and building targeted mailing lists, you'll need to ensure people actually open your messages. Unfortunately, over 15% of emails go missing or drop straight into spam folders—a real headache for fitness business owners hoping to attract as many new clients as possible.
So, how can you minimize the number of marketing emails caught by spam filters and ensure your hard work pays off? If your open rates are low, it's a good idea to check whether you're unwittingly using common spam words. As spam filters become increasingly sophisticated, you're more likely to be penalized for using words that could be interpreted as manipulative, hyperbolic, or untrustworthy.
The good news is you can easily circumvent filters once you know which spam trigger words to avoid. If you're wondering where to start, we've collated a list of spam filter words to avoid, as well as some other tips for boosting your all-important open rate.
Why do emails go into spam?
Beyond specific words and phrases, a range of factors can trigger spam filters, including:
Lack of personalization: Spam filters often check whether the recipient knows the sender by checking to whom the message is addressed. As such, using phrases such as "Dear friend" or "Hello there" could jeopardize your campaign. Fortunately, it's easy to personalize your emails and address recipients by name using email marketing platforms.
Spelling mistakes: While a couple of spelling errors are unlikely to set off alarm bells, spam filters will capture emails peppered with typos and grammatical issues. Why? Many foreign spammers use Google Translate to send messages in English, meaning their spelling and grammar is rarely perfect!
Odd text or excessive punctuation: Spammers often use all-caps and excessive exclamation marks to capture recipients' attention, a technique most spam filters won't tolerate. Strange fonts and brightly colored words may also trigger spam filters—and are unlikely to impress prospective customers.
Failure to include an unsubscribe option: As well as triggering spam filters, failure to provide email recipients with an unsubscribe link could get you into legal trouble. We recommend placing a clear and tasteful unsubscribe link at the footer of your emails.
Poorly designed emails: In today's digital world, successful companies must send professional-looking emails with at least a few images. Text-based messages or emails with glitchy code will probably fall into spam. While you don't need to win any awards for graphic design, try to balance your content with a clear logo, relevant images, and attractive buttons.
Links to fraudulent sites: Broken links or links to disreputable sites represent red flags for spam filters. Remember to double-check every link before sending an email to your entire mailing list.
Words to avoid in email subject lines
So, now that you know a few general rules for avoiding dreaded spam folders, what words should you be avoiding in your email campaigns? Avoiding trigger words in your subject lines is one of the most important factors for securing high email deliverability rates. With this in mind, we've put together a few helpful lists of words to avoid email spam filters, grouped by theme.
Health-related words
Many scammers and spammers prey on people's desire to lose weight, boost their health, or improve their appearance. As such, most spam filters are primed to catch words related to health and wellbeing.
Unfortunately, this means genuine companies in the fitness and wellness industry must be careful when writing subject lines to attract new clients. Even simple words such as "diet" or "solution" have the potential to jeopardize your campaign. Other words and phrases may be related to potential offers at a gym or fitness studio. Trigger spam words to avoid include:
Lose weight
Diagnostics
Medical
Cures
Weight loss
Deal
Reverses aging
No medical exams
Guarantee
Giving away
Gift certificate 
Being a member
Free offer
Free membership
Info you requested
Information you requested
Free gift
Month trial offer
Free access
Great offer
Free info 
Free consultation 
Instant results
Free trial
Congratulations
No refunds
Cancel at any time
Remove
Problem
Miracle
Maintained 
Lose
Lifetime
Success
Satisfaction 
Performance
Sign up free today
See for yourself
It's effective
Exaggerated claims and false promises
Spammers often do everything they can to catch people's attention. As such, email subject lines that seem unnecessarily urgent or hyperbolic are likely to trigger spam filters. If you want to entice new and existing clients with a striking offer, it's fine to use urgent phrases in your call to action. However, you should avoid using the following words and phrases in your subject lines:
Access
Act now!
Act immediately 
Apply now
Action required
Amazing
Bonus
Click here
Call now
Click 
Click below
Do it today
Don't wait
Don't hesitate 
Get it now
Get started now
Limited time
Lowest price
Only 
No hidden charges
No hidden costs
Now
Now only 
No strings attached
Please read
Offer expires
Special promotion 
Take action
Take action now
Urgent 
Unlimited
For you
You have been selected
Symbols and numbers
Symbols and numbers are often associated with financial scams. As such, spam filters will instantly isolate emails with currency symbols and percent signs. Examples of words and phrases to avoid include:
0% risk
#1
$$$
100% FREE
100% satisfied
50% OFF
9%
Million 
Thousands
Save $
Join millions of Americans
Free!
For only $XXX
Save 000's
Financial terms
As well as avoiding symbols and numbers, you should avoid using financial terms in your subject lines. Again, spam filters associate words such as "free" and "investment" with financial scams that may attempt to extort recipients. If you're hoping to promote a free offer to clients, remember to place all financial information in the body of your email. Key financial words and phrases to avoid include:
FREE
Affordable
Best price
Buy now
Cash bonus
Discount
Incredible deals
Investment
Unbelievable deals
Save big money
Get paid
Full refund
Fast cash
No hidden fees
Why pay more?
Save up to
Tips to avoid landing in spam folders
In addition to taking note of spam trigger words to avoid, there are a few other measures you can take to boost your open rate and maximize campaign success. These include:
Keep emails and subject lines short: We recommend cropping subject lines to no more than five words and ensuring the body of your emails is short and sweet—aim for a maximum of 150-250 words. Minimizing your email content and adding some tasteful images is likely to impress prospective clients as well.
Add emojis to your subject lines: Believe it or not, using a simple emoji in your subject line could improve your open rate by 56%. However, only use emojis that make sense and work with your brand image.
Track open rates: Use your business management platform or customer relationship manager (CRM) program to track email open rates and measure the effectiveness of your subject lines. You can also track other success metrics, including bounce rates, spam complaints, unsubscribe rates, and conversion rates to inform your future campaigns.
A/B test your subject lines: A/B testing is an easy and effective way of measuring marketing campaign success. Simply send out emails with different subject lines and measure how much traction they gain. Then, use these results to create optimal email copy in future.
Make sure emails are sent securely: Authenticating your email address will minimize your email's chances of ending up in spam. To achieve this, you should use a consistent sender address, authenticate your IP address, and follow a few other simple steps.
Optimize your email campaigns today
If you're looking to improve your email open rates, you must take note of spam trigger words to avoid and follow the best practices listed above. In so doing, you can create personalized, enticing, and growth-oriented emails that don't end up in spam folders.
If you're looking to optimize your campaigns even further, WellnessLiving is here to help. Our automated marketing suite includes intuitive email templates, list segmentation features, and analytics trackers. Whether you're hoping to promote an exclusive offer or collect customer feedback, our software will help you send branded, professional messages quickly and efficiently.
Interested to find out more about WellnessLiving and how we could drive growth in your fitness business? Book a free, no-obligation demo today to find out more.