Jan 09 2020, 9:00 AM
2020 Dance Trends You Need to Know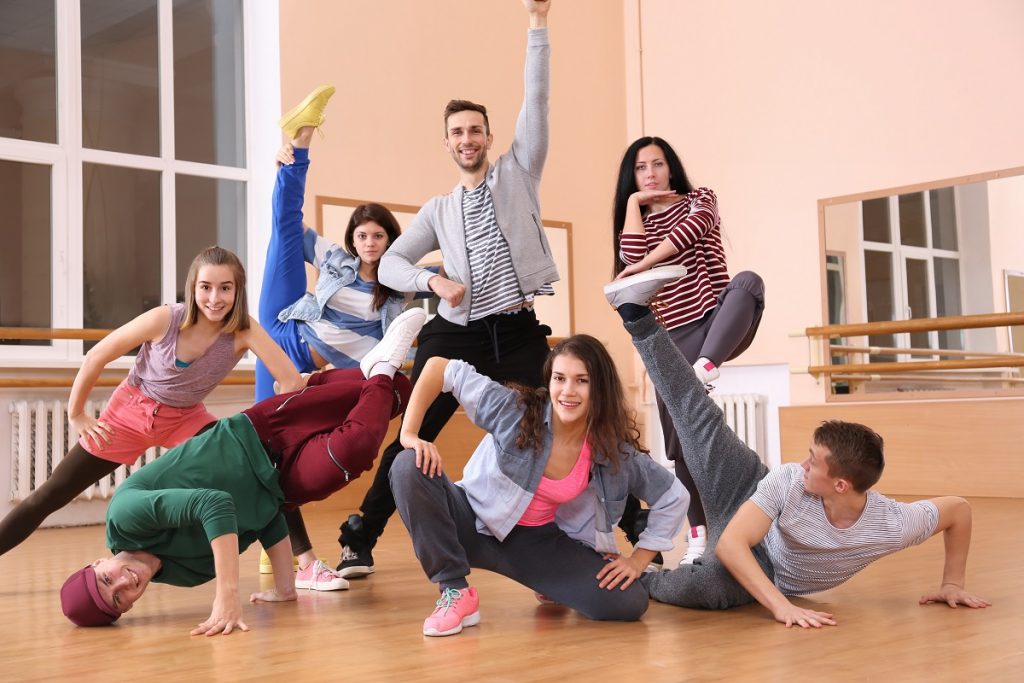 If you're looking to make a name for yourself and boost business for your dance school, taking a look at the hottest trends is the way to go! Have you updated your classes lately? Are you on top of what's hot for 2020? Do you have the best dance school management software to take you to that next level?
Get your dance school where you want to go by doing your research, updating your business, making the trends work for you, and standing out from your competition.
How does staying on top of the trends help your dance school?
Being aware of the trends sends a clear message to your clients. It says that your business is fresh and ever-evolving. After all, a trend becomes a trend because it's something people are looking for. When you address that, it shows that you're listening to your customers and are willing to meet their needs.
Being trendy also shows that you're progressive and that you're a leader in your industry. Staying ahead of the curve not only demonstrates that you're keen to show initiative but it's also a fantastic way to stand out in a sea of competition.
Finally, being on trend helps you to attract the best and brightest in your field. Talent is attracted to innovative businesses! The more you're known for being an industry leader, the better your quality of candidates will be. Imagine how your business will flourish with that going for you!
5 Ways to Stay Ahead of the Game in 2020
Any way you look at it, making the 2020 trends work for your dance school will help build your business! Not sure what's hot for 2020? We know that not all trends work for all businesses, so we've taken a look at this year's top trends for you to consider.
Here's our list of the most popular ways to incorporate trends into your 2020 dance school roster.
1. Stay on Top of Social Media
With the rise of social media mediums like TikTok, popular culture dances are spreading across the globe at a record rate! Numbers like the "Old Town Road", "Hot Shower", and the now-popular "Lottery Dance", are setting trends and getting kids with no dance experience at all interested in getting in on the fun.
How can you make this trend work for your dance school? Why not offer a session covering the latest social media dance crazes? Or if that's too far out of your norm, think about making a name for yourself on social media by posting videos and tips on your platforms.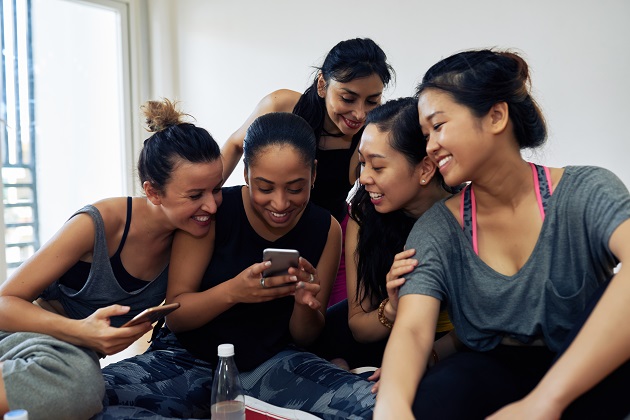 Show you're ahead of the rest by getting in on the newest and hottest dance trends on the social scene. You'll definitely get noticed by the teen crowd with this approach, and maybe you'll attract a whole new market to your dance school.
Don't forget to encourage your students to participate in this trend and tag or mention your dance school on their feeds. You'll get extra attention and it's another way you can engage with your community. Why not incorporate this into your marketing strategy for a little extra boost?
Have fun with this trend and use it to spread the word and get attention for your school. Build your reputation as the coolest school around!
2. Incorporate Family Classes
Because of our busy schedules, many of us are looking to multi-task. Ever thought of giving parents the opportunity to spend quality time with their kids while getting their sweat on? Here's a trend that you can easily adopt to fit in with your school.
Why not offer a series of classes for beginners of all ages so families can get in on the fun? Or try out a partner-focused session, where each student pairs with their parent or sibling? You could even host a recital at the end so everyone can show off what they've learned.
Getting the family involved will boost your profits by increasing your numbers. It might also spark the interest of a new student, while helping to build stronger relationships with your students and their families.
Take this 2020 trend and turn it into something that will work for your dance school. Make a name for yourself by being the school that puts family fun first!
3. Explore Hybrid Dance
We're all so busy these days that we're not only multi-tasking, but we're also looking to combine workouts to maximize every minute. The fitness industry is seeing the addition of this trend across the board, from Pilates HIIT classes to kickboxing aerobics!
How can you incorporate this practice into your dance school? Make a hybrid class that's uniquely you. Can you see hip hop and ballet working together? Or is there another combo you could try? Or maybe you want to branch out a little and try adding a touch of yoga or meditation to your classes?
However you think you can make a hybrid class meet more than one demand, go with that to embrace this trend. You might be surprised at how fast it catches on!
4. Introduce Cardio-Rhythm Classes
We're not just combining classes in 2020, we're also creating entirely new genres.
More and more people are focusing on fun for their workouts and that's why cardio-rhythm classes are on trend this year!
What's a cardio-rhythm class? Well, essentially it's a more relaxed, aerobics focused dance class. While this may not fit exactly with your dance school's model, it is a great way to attract a broader range of students to your school.
You could offer a trial class to gauge the interest out there. Or maybe offer a few classes as an add-on for your regulars, just to get a feel for the popularity.
Do your research. Check out an online version of this class to see what works and what you think should change to suit your dance school.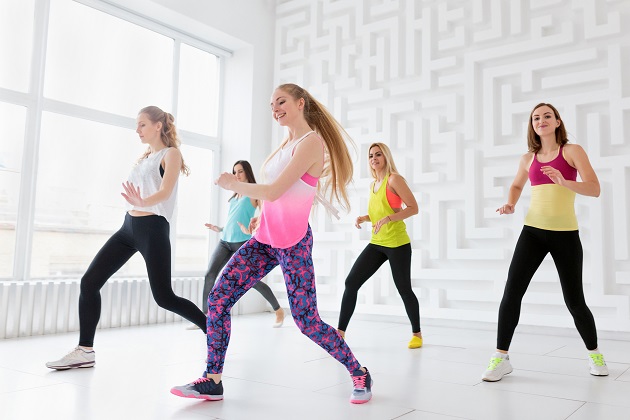 Think of it this way: while newcomers may try you out for an aerobics' style class, it's an opportunity for them to fall in love with dancing. It's a great way for new students to get their feet wet without a serious commitment.
You might just be generating revenue and filling your classes with this 2020 trend!
5. Start Your Own Trend
Yes, we've covered a list of exciting trends, but why not start one yourself? Nothing says you have to follow everybody else! While it's true that trends mean that there is a community already interested, take a look at your own community and determine where their interests lie.
Be trendy – and a trend setter! Have a unique idea no one's tried yet? Have you seen an interest from your students in something new? Do you just want to mix it up? The sky's the limit!
Whether it's a twist on an existing trend or one that's all your own, make a name for yourself and attract attention for your school by starting something new.
It's Time to Get Your Trend On!
Distinguish yourself from your competition and attract the best talent – all by embracing what's hot in 2020. Follow popular culture, try out family classes, take a step towards hybrid classes, and get the tools you need to succeed with a winning dance school management software.
Get yourself set up with WellnessLiving's all-in-one dance school management software and get on the fast track to success. Our dance school management software, trusted by wellness professionals worldwide, offers a wide range of tools to help build your business. Make 2020 your best year yet by getting a handle on scheduling, payroll, automated marketing and more! While you're getting your trend on, we'll handle the rest.
Book your free, no-commitment demo today!