Oct 19 2021, 9:00 AM
35 Video Marketing Stats to Grow Your Fitness Business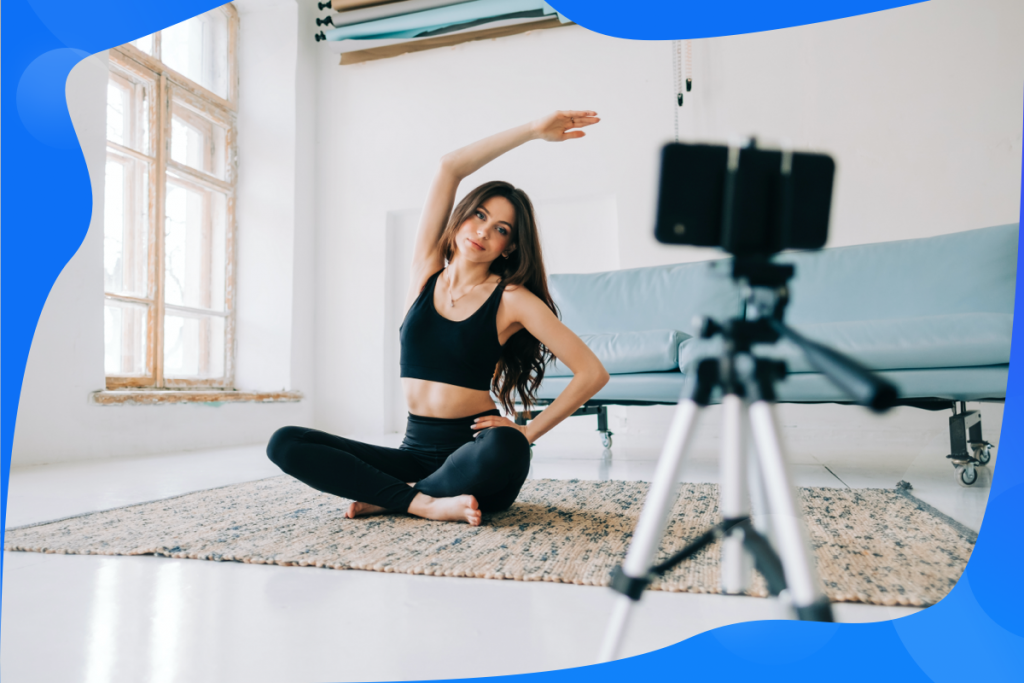 Video is the new king of content. It's by far the most popular content choice, with impressive numbers to back up its claim to the throne. In 2020 alone, online video consumption increased by a whopping 96% and the trend is still on the upswing.
Moreover, the pandemic also forced businesses to rethink their content strategy with video marketing as its centerpiece. This pivot was needed to adjust to the rapidly changing customer habits: 68% of consumers reported that the COVID-19 pandemic affected the amount of video they consumed.
And this trend shows no sign of going away. In 2021, the average individual is expected to spend approximately 100 minutes each day watching online videos. To adjust to this reality, 96% of marketers plan to at least maintain or increase their expenditure on video marketing.
With the right video strategy, you can increase engagement, obtain more leads, and convert them into long-term clients. But, what do the video marketing stats tell us? Let's dig a little deeper into the statistics to explain exactly how video marketing can impact your business.
Why is video marketing so important?
Using a video on a landing page has been found to increase the conversion rate of a business's products by 80%. According to HubSpot, 87% of video marketers say video now gives them a positive ROI, compared to the measly 33% in 2015. Why is video so effective, especially for interactive activities like the fitness business?
However, the global pandemic has also influenced both businesses and user consumption of video respectively:
91% of marketers feel video is now more important for their brands. (Wyzowl)
68% of consumers report that the pandemic influenced the amount of video they viewed, with 96% claiming the pandemic made them increase their video viewing habits. (Wyzowl)
Why post video content on social media?
Video is also ruling the social network landscape. Here are a few stats that should sell you on using video marketing on your  social media platforms:
On social media, video posts get 48% more views. (The Market Helpline)
Almost 91% of marketers report being satisfied with the ROI they get from video marketing on social media. (Animoto)
How do social networks like Facebook, Instagram, Twitter, LinkedIn, YouTube, Snapchat, and TikTok stack up in the video marketing world?
How does video marketing boost engagement?
Engagement and videos go hand in hand. Consumers are naturally attracted to videos, leading them to like, comment, and inquire more about your business. How does video marketing boost engagement numbers on various platforms?
What's the impact of video marketing on lead generation?
Video marketing can be used to drive leads, especially visually-oriented activities such as fitness videos. As a result, fitness businesses should endeavor to include how-to videos on a certain exercise to attract more leads. How can video marketing produce more leads for your business? Here are a handful of stats that help explain this:
Does video lead to more purchases?
There's a strong connection between people watching videos and eventually making purchases. Let's take a look at the data:
A picture is worth a thousand words…but a video is worth its weight in gold
Videos are the best way to educate, inform, and entertain. The video marketing stats we've presented underline how video can effectively lead to higher engagement numbers while converting more leads into clients. However, all the numbers and statistics will do you no ounce of good unless you take determined action.
So, take action with WellnessLiving's all-in-one software to help you get your video content effectively out to the world.
Get your videos watched and create massive growth in your business with WellnessLiving's automated marketing suite to help you send out emails with video content. With our Presence™ website builder, our team works with you to build a website with built-in web pages and blogs where you can include your marketing videos.
How else can WellnessLiving grow your business? Contact us today to book a free, no-commitment demo today.