Jul 19 2022, 9:00 AM
45 Lead Nurturing Stats You Can't Ignore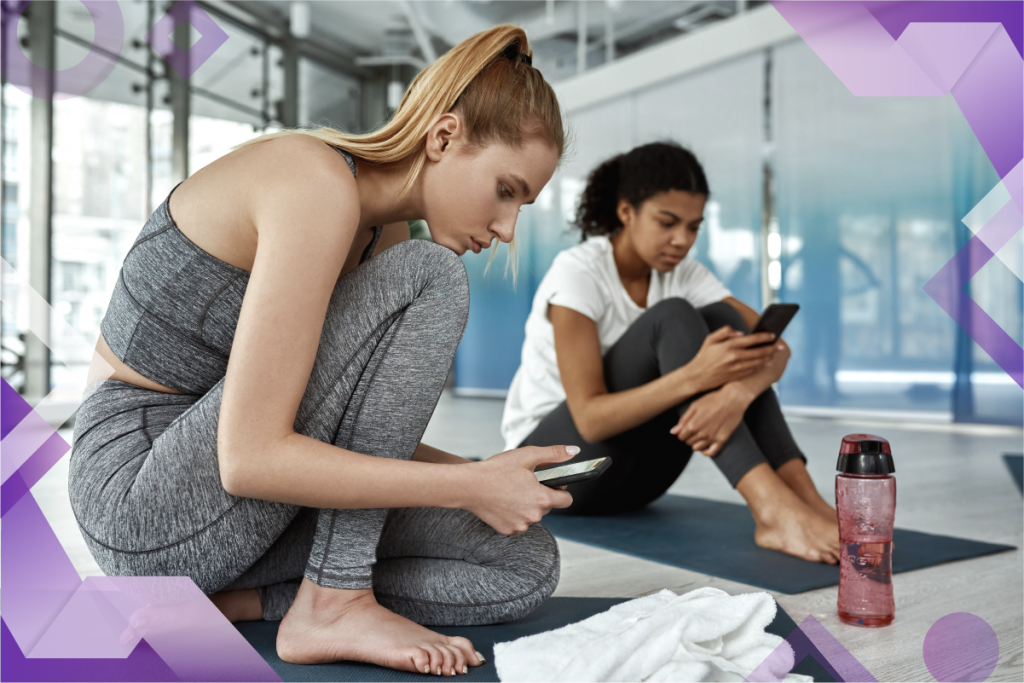 Most fitness businesses find that generating leads is their biggest growth-related challenge. The truth is that lead generation isn't the problem. A lack of a solid lead nurturing strategy prevents prospects from becoming clients.
The goal of nurturing leads is to build strong relationships with potential clients, letting them know you care about them by solving a problem or fulfilling a need they have. It's one of the most reliable ways to build trust and establish a relationship with people who have expressed enough interest to inquire with you in the first place.
Unfortunately, most people who visit your website are still not ready to buy. A well-designed lead nurturing campaign can help you convert these visitors into loyal clients.
Lead nurturing is communicating with a new lead to gain enough interest so that they'll commit to your fitness program or facility. It's a crucial part of any marketing strategy, and without a strong lead nurturing system, you'll find that prospects, who were once interested in what you have to offer, will move on quickly.
Why is lead nurturing so important?
Research shows that 50% of leads aren't ready to convert at signup, but nurturing that prospect relationship through resources, learning opportunities, and special offers will increase your acquisition rate by about 20%!
Think of your lead nurturing strategy like a flywheel, where your online visitors turned leads are there and ready to fuel conversion, and converted leads (clients) fuel further retention and loyalty. You have to keep them interested, show them that you're the expert they need, and keep doing so even after they commit.
Unsurprisingly, 73% of marketers say converting leads into buyers is their top priority. This means making a concerted effort to develop the right lead nurturing strategy. Statistics help illustrate this for us. Let's dig deeper into the stats to explain how lead nurturing impacts conversion and growth.
What are the most prominent lead nurturing challenges business owners face?
No business is getting it 100% right all the time. Implementing lead nurturing into your marketing program will likely involve a lot of trial and error. Though, these statistics show that you're not alone with the challenges you'll face, proving that it's worth investing your time and effort into nurturing those leads.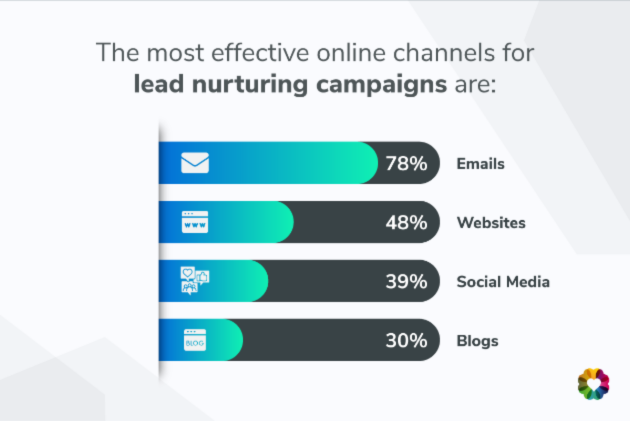 What do these stats tell us? You should be nurturing your leads in multiple ways with a multi-channel approach. The best strategy is through marketing automation (email and SMS), dynamic content, social media, and a great, fast website with numerous landing pages built to nurture your prospects from the moment they arrive—automatically.
Generating leads and lead nurturing relate to your website
There are definite benefits to having your website be the first place you think about nurturing leads. You may not realize that your website needs improvement, but check out these lead nurturing stats to help you see where your site could use some help.
Blogging and content marketing to nurture leads
People love to search the internet for things to read and tend to trust websites that have put their attention to blogging and providing tons of content. Blog posts do more than just taking up space on your website, though. You can use them on social media, send them out in emails, and even create membership areas that offer "exclusive content" once someone becomes a qualified lead.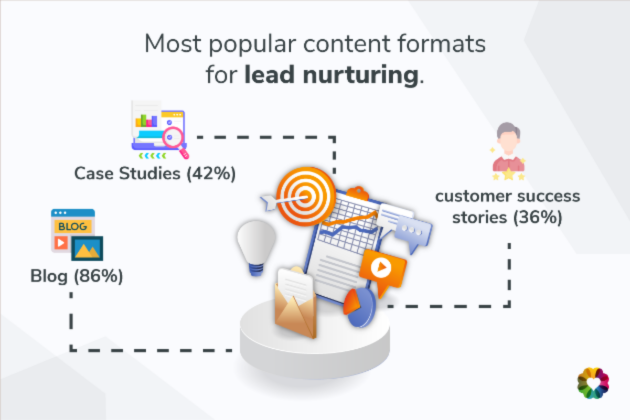 Email or SMS as a lead nurturing strategy
Email is still where it's at when it comes to lead nurturing. In this world of constant scrolling, if a lead invites you into their inbox, you've got a little more time to really nurture them. Despite being one of the most effective strategies, it's definitely not where you should put all your eggs, so to speak. Make sure you're on top of these lead nurturing stats and always adjust your business marketing plan accordingly.
Nurture leads with social media
How does lead nurturing help generate more sales, revenue, and conversions?
These lead nurturing stats don't lie—Attract and convert more clients with the right strategy
Nurturing leads will almost guarantee more prospects turning into clients than if you don't have it built into your marketing strategy. Consider taking a few steps outlined in the lead nurturing stats laid out above, and try implementing the ones you think will give you the most growth and client retention.
For more info about lead generation, visit our other blogs:
Want to learn more about how WellnessLiving can grow your fitness business? Click here for a free, no-commitment demo today!