May 07 2019, 1:00 PM
5 Student Retention Tips for Dance Studio Owners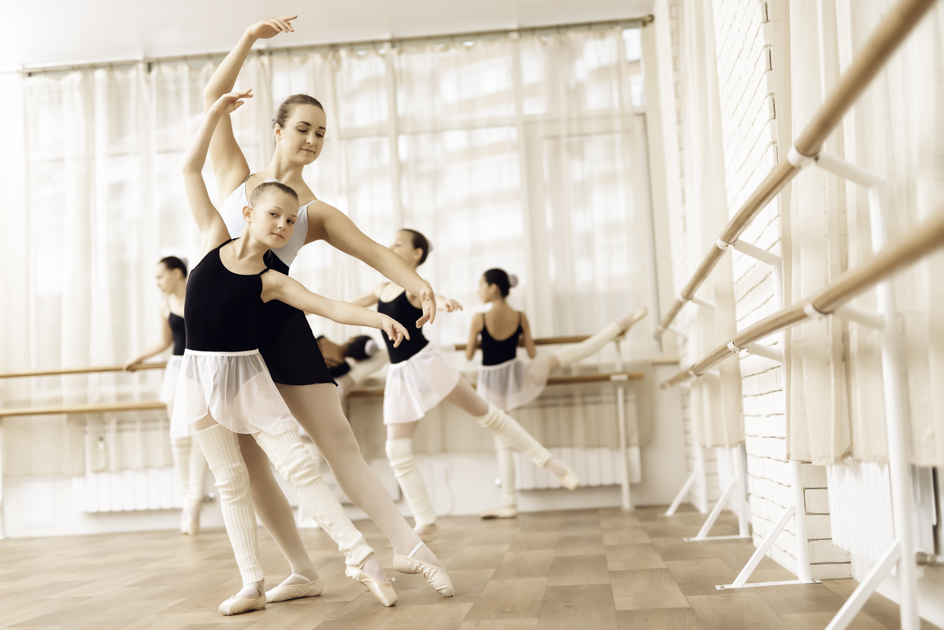 Increase business at your dance school and keep your clients motivated with five student retention tips.
As a dance studio owner, getting your dancers to come back time after time can be a challenge as there are so many other studios that your students could choose from. Their own schedules and personal lives may also interfere, leading them to decide to take a break or pursue other interests.
But that's why we are here to help! Read on for our list of student retention tips to increase customer loyalty and decrease churn.
1. Hire Great Teachers
One of the most powerful student retention tips is to hire great teachers. The instructors you hire are such an integral part of your business, that they could truly make or break it.
First, make sure that the teachers you choose to be a part of your studio are highly qualified. Students want to know that they're being taught by people who are experts in their field. Plus, your studio gains more credibility.
Second, though being a fantastic dancer and having a wealth of knowledge is important, ensure that your instructors can actually teach. Many people who know a lot about a topic have difficulty guiding and instructing others. Good teachers, however, are people who can translate difficult concepts into relatable information that students can grasp.
What separates great teachers from good teachers is patience, the ability to motivate others, and belief in their students' success. Make sure your instructors are encouraging and friendly to consistently be able to motivate students and keep them coming back for more. Also, consider hiring teachers who are creative in their field so they can bring something new to your studio, whether it's their expertise or a fresh spin on choreography.
With excellent teachers by your side, your students will never want to leave!
2. Tailor Your Classes to Your Students
Another one of our great student retention tips is to always make sure your classes are tailored to your students. Many may find that dance is an intimidating activity that requires training from a young age, but that's not the case! Promote this idea at your studio and watch your student retention rates raise the roof!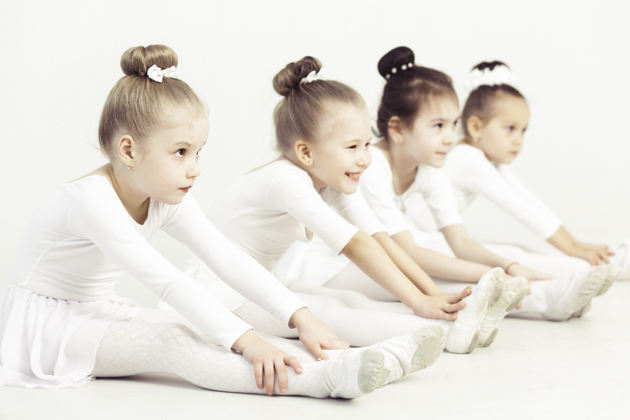 Offer classes of varying difficulty to motivate your students. This lets beginners feel comfortable in a class full of people learning this new skill, and advanced students can have the option of a more difficult class with people at the same level of training. Those who feel that they are masters in their craft can choose to take a master class where they learn challenging choreography from one of your experienced teachers or special guests. There's something new to learn no matter what level of dance you're at, so always inspire your students to improve their craft!
The range of classes also offers an opportunity for your students to grow as dancers. Such a powerful bond can be developed when you watch your students move up from one stage to the next. When your dance studio has played a part in molding inexperienced individuals into confident dancers, students will jump at the chance to let everyone know about their artistic transformation. Soon, these positive client reviews will lead to higher retention rates and bring in new faces.
3. Get to Know Your Students
Have you ever walked into a gym or studio and been greeted by name? It's a small thing that makes a huge difference! Get to know your clients and make them feel that they're more than just a student in class, but part of a supportive community. If they feel like you care about their progress and well being, they'll repay you with loyalty.
When students enter your studio, they are embarking on a new journey. Create a questionnaire for them to fill out so you can understand their strengths, weaknesses, and goals for the future. As a dance studio owner, sit with students one on one to discuss what they'd like to get out of the class they've registered for. Taking the time to learn about their goals will mean a lot to students. This personal connection will create a powerful bond that will be tough to break.
After students have been at your studio for a certain period of time, check in with them and see how they're doing. Surveys can even be created for dancers to fill out in order to give their opinion on your staff, classes, or facilities. If they feel that you value their opinion and actually act on it, they'll know that you care about their concerns. Also, don't hesitate to praise students and recognize their efforts. This can be done with student of the month profiles or even certificates of completion for certain courses. Now why would anyone ever want to leave a place where they know they are appreciated?
4. Offer a Rewards Program
Increase your student retention by setting up a rewards program. Who doesn't love earning free stuff? With a rewards program, your students will know that you value their time and effort.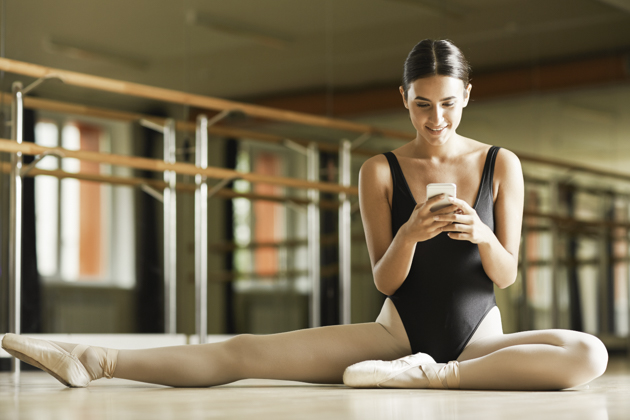 Upon registration at your dance studio, provide dancers with their own special student cards. With these cards, students can accumulate points for completing various actions. For instance, if students complete a course or show outstanding progress, they can earn a certain number of points. Bonus points can also be given for referring a friend to the studio or sharing a positive review on social media. Once enough points have been accumulated, provide students with discounts on future classes, free merchandise, or even passes to any shows you may be hosting.
Students will always come back to a place where they feel their hard work is being appreciated. This retention tip is sure to gain your students' loyalty!
5. Surprise Your Dancers
Motivate and encourage your students with little surprises! This will show them that you care and are always thinking about them. Like all our other student retention tips, this one is extremely effective!
Imagine coming home after a long day at work to find a small package with your name on it from the dance studio you recently joined. Once you open it, you find a personalized thank you note with a branded water bottle or sweat band! Such a small gesture can make a huge difference. It shows that you're taking the time to interact with your clients and that they are important to you.
Or, imagine that you are sitting in dance class and all of a sudden, a surprise choreographer or dancer emerges who has been popular on the scene! Your students will never know what to expect and won't believe their luck to be a part of such a thoughtful atmosphere.
Break the monotony of the mundane and keep your students on their toes. They'll never want to skip a class again, so they don't miss out on any fun twists you throw their way!
Stay in Cha Cha Charge…
There are so many ways to boost your retention rates, but it's up to you to decide which one works best for your students. Many thinks that attracting newcomers is the most difficult task but getting them to stay is where the challenge really lies. These student retention tips are meant to help your dance studio catapult its way to glory!
First and foremost, make sure you hire quality teachers who will take the time to build relationships with your students and provide proper instruction. If students love their teachers, they'll be more inclined to keep coming to classes. Second, make sure your classes appeal to dancers of all levels. Offer a range of classes at different levels so everyone can find a place where they feel comfortable. Then, get to know who your students are. Sit down with them and understand why they've decided to go on this journey. Showing your clients that you have a genuine interest in their progression will leave a strong impact. Next, consider offering a rewards program, because who doesn't love the opportunity to get a discount or free merchandise? Lastly, surprise your students. Invite special guests to teach classes or give them meaningful gifts when they least expect it. Your dancers will love your studio so much more when you show them you care.
Want more dance studio owner tips and management tricks? WellnessLiving is an all-in-one dance studio management software solution that combines everything from email marketing to online booking to rewards program management (and a whole lot more!) into one affordable package. Check out our other blogs for more ways to promote your dance studio, how to pick the best dance school software, how to use mobile apps to your advantage, and other insider business tips. Or if you want to see how WellnessLiving can help you manage your studio, book a free demo today!