Nov 25 2019, 9:15 AM
5 Things You Need to Know About Fitness Marketing for Millennials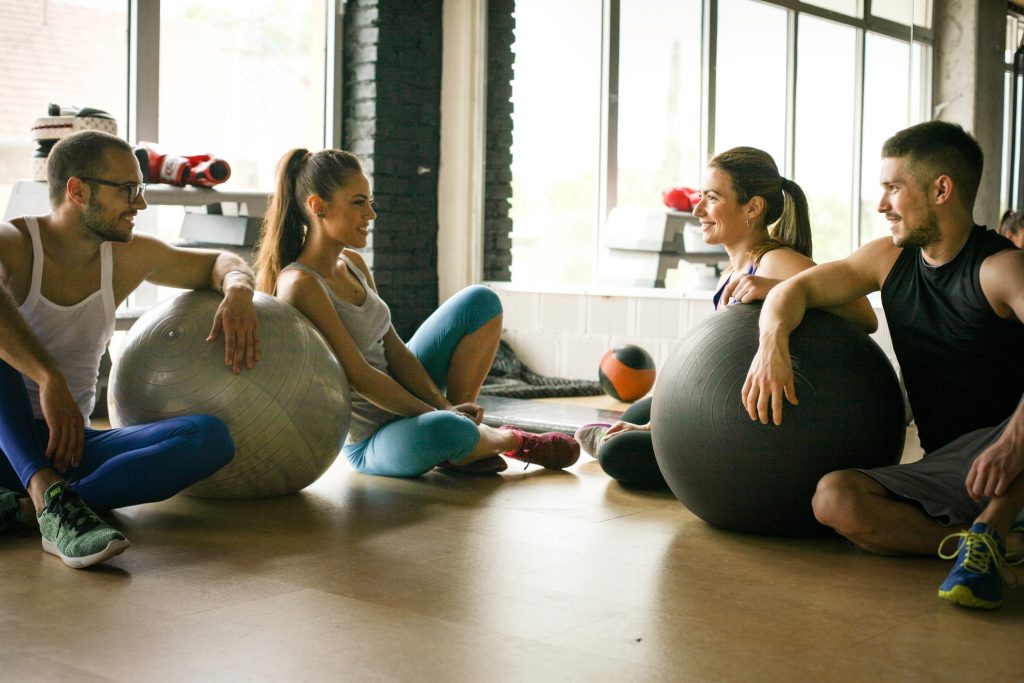 There has never been a better time to focus your fitness marketing on millennials than right now! Millennials are an extremely vital demographic that you should be targeting, if you aren't already, as they are the largest living age group! With such a powerful consumer demographic on your side, you can grow your business like never before!
Millennials, also known as Generation Y, are those who are born between the years 1980 and 2000. Since they were raised in an age where a great deal has changed and several advancements have been made, they have different views and values than older generations. For instance, millennials are extremely health conscious and put a high priority on fitness and healthy living. Less are smoking and eating junk food, choosing to make healthier choices that will benefit their bodies. This is to your advantage as you are already in the right industry to get their attention!
It's also interesting to note that fitness is an area that millennials are willing to spend a great deal on. With the rise of different gadgets and tools in our modernized world, millennials are doing their best to keep up with the latest advancements in the fitness world. If you haven't been tapping into the power of the millennial generation, then you should start strategizing your fitness marketing now!
5 Fitness Marketing Tips for Your Studio
A huge part of reaching out to this demographic is based on solid fitness marketing methods. While many aspects of promoting your studio to millennials may overlap with your traditional marketing, there are some key differences that you should be aware of. Get ready to boost your clientele with these dynamic tactics!
1. Dominate the digital space
Millennials have grown up with technology, so why not include this as one of your fitness marketing strategies? With a strong digital presence, you'll be able to attract this demographic in record time!
One of the first things you should make sure to have is a proper website. Showcase your fitness studio in the best light with strong and engaging content. You should also make sure your website is user-friendly and easy for the public to navigate. Provide convenience by giving millennials the opportunity to book classes online through this digital platform, as well as a mobile app.
Don't have a mobile app? That's where we come in. WellnessLiving is an all-in-one platform that provides business owners with all the features they need to run a successful establishment. One of these innovative options is a unique client app. Our Achieve Client App gives millennials the chance to book classes, make payments, manage their profiles, and more, all from the convenience of their phones! This sense of instant gratification simplifies the process and will make millennials more inclined to take classes at your studio.
Millennials spend a lot of time online researching different facilities and weighing their options, as they are an extremely educated bunch. That's why it's also important to make sure that you build your credibility with positive reviews. Set up a Google My Business Account and embed different review platforms on your website, to make it easy for your clients to leave glowing feedback. With a strong reputation online, you'll be able to attract this unique demographic in a flash!
2. Have a strong social media presence
In addition to building your reputation online through reviews, you must have a strong social media presence. This fitness marketing tip will solidify your brand and more!
The millennial generation craves a sense of community online, so create it by utilizing social media and encouraging conversation through engaging and useful posts related to your studio. Most millennials use platforms such as Instagram, YouTube, and Facebook, so make sure to produce meaningful content which will get their attention.
One way to do this is by uploading posts that will provide value and leave your audience looking forward to more. For instance, come up with fun themes for different days of the week such as Tone Up Tuesday and Food Tip Friday, where you share your expertise in these different areas. Video content is also extremely important as 80% of millennials watch videos while they are researching different products and services. Stand out with high-quality footage to set your business apart from the competition!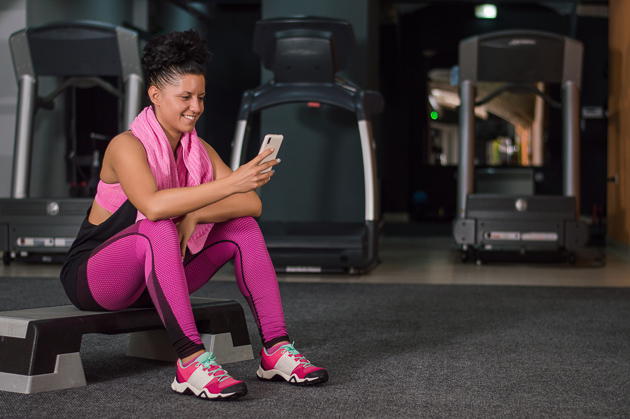 3. Create unique experiences
This particular cohort doesn't want a traditional fitness experience where they go to the gym and lift weights or work on cardio. They want new and exciting experiences. This is a fitness marketing tip that will surely make your client retention rates soar!
Take your clients on a journey as soon as they enter your studio. Make sure your front desk staff is friendly and approachable, as well as your trainers and instructors. One of the biggest reasons people decide to choose a particular class is because of the teacher who is teaching it. If millennials feel that they can connect with the instructor, then they will be more likely to keep visiting your fitness studio. It's also important to make sure your facilities and equipment are up to date, to keep up with this extremely digitally savvy demographic. By staying on top of trends and the latest developments, you'll be able to stand out in this competitive market.
4. Appeal to shorter attention spans
The millennial generation is on the lookout for workouts that fit into their busy schedules, as we are living in such a fast-paced world. So try incorporating short and effective classes that last between 30 and 45 minutes into your fitness studio.
Flexible drop-in options can also help to get this generation in the door. People may not always have the time to book a class in advance, so with a flexible-drop in policy, you'll give millennials the freedom to try the class. This is also a great way for your clients to get to know your space and teachers.
This fitness marketing technique is great for creating a buzz around your classes, encouraging word of mouth marketing and referrals. According to research, millennials truly value such recommendations, so give them the opportunity to try out sessions for themselves so they can brag about your fitness space to their friends and family!
5. Emphasize living locally
Community is especially important to the millennial generation. This commitment to their local communities means that this cohort loves to support locally owned businesses. Your independent fitness studio is exactly the type of business that they want to support. Small and locally owned businesses provide personalized customer service, so stick to those roots and focus on building relationships with your clients to provide a local fitness studio millennials will love going to.
Tap Into the Growing Millennial Market
As the millennial generation continues to grow up and gain their own purchasing power, it's important to target your fitness marketing efforts to this up and coming generation to secure your studio's long-term prospects. By creating effective programming that targets millennials and creating a digital-savvy studio by using software platforms like WellnessLiving, your business will be able to effectively market to the millennial generation.