Oct 26 2021, 9:00 AM
6 Marketing Email Mistakes to Avoid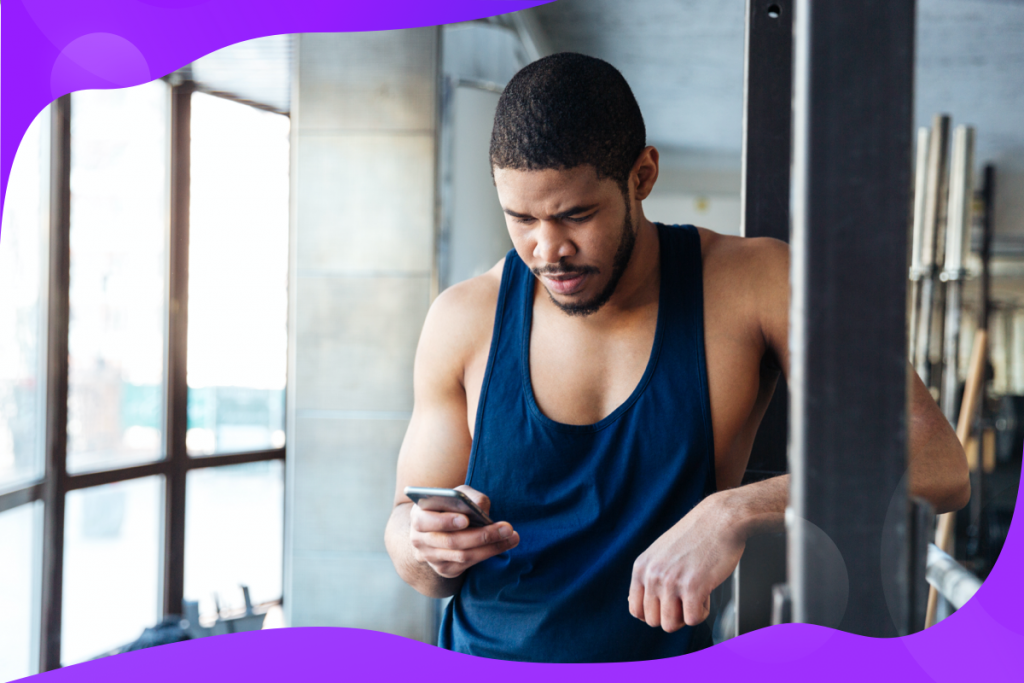 Far too many marketers underestimate the enduring power of email. While only 64% of small businesses use email marketing to contact clients, recent stats show that it can boost sales by 138%, with 73% of marketers rating the return on investment (ROI) for email campaigns as "good" or "excellent". What's more, it can play a vital role for fitness brands with subscription-based business models, as 80% of small and medium-sized organizations continue to rely on email marketing for customer retention.
Put simply, fitness industry players need to launch robust email marketing campaigns to maintain a loyal customer base and remain competitive. Before you rush into creating a host of new marketing emails, however, you must ensure that the material you're sending clients is clear, compelling, and (most importantly) has the potential to drive conversions.
Boring or error-filled emails are likely to have the opposite of the desired effect. This could also potentially harm your company's reputation and revenue stream in the long run. To help you steer clear of this outcome, we've put together a comprehensive guide for avoiding common email marketing mistakes.
Mistake #1. Substandard subject lines
Imagine this: you've just spent hours painstakingly crafting a beautiful marketing email designed to blow recipients away. Days after you send the email, however, your click-through rates remain at an all-time low. The problem? A dull or off-putting subject line.
Many marketers overlook the importance of subject lines. However, research shows that a third of email recipients open messages due to eye-catching subject lines, and 69% of recipients actively report emails with subject lines they deem suspicious.
Crafting a winning subject line requires marketing know-how and a generous dose of creativity. Fortunately, WellnessLiving has published a handy guide for writing email headers that makes clients want to engage with your products. Here are a few key takeaways:
Keep subject lines short and catchy: Studies show that subject lines of 6-10 words boast the highest open rates.
Communicate urgency: Subject lines such as "only four days left to claim your discount" will incentivize users to click.
Personalize your subject lines: Clients love to receive emails that make them feel special, with personalized subject lines achieving click rates over 17% higher than non-personalized subject lines.
Mistake #2. Generic content
It's not just your subject line that should be personalized—the entire body of your email should speak to your recipients' individual needs and desires. If you're wondering how to achieve this, here are a few tips to get you started:
Ensure your email is sent from a genuine person: Emails signed off by real-life employees will help to build trust in your audience. You could even add a headshot and an image of their hand-written signature if you want to maximize results.
Address recipients by their first name: It's easy to send emails personally addressed to individual prospects thanks to the magic of marketing software.
Segment your email lists: Some of your subscribers may have different needs and concerns than others.  Sending personalized emails based on the location, age, or occupation of recipients will help you engage with customers more effectively. According to research, segmented lists produce 14.4% better open rates and 14.9% higher click rates than mass email lists.
Send emails based on client actions: Set up behavioral emails that are sent automatically when clients carry out certain behaviors. Say, for example, you run a gym and want to nurture relationships with new subscribers. Sending an encouraging email after their first visit or a "one-month anniversary" message will ensure the client feels valued and will increase the likelihood that they stick with your business.
As you can see, these strategies are relatively simple and could deliver transactional rates 6x higher than non-personalized marketing emails. All you need is a decent mailing list and a high-quality email marketing tool.
Mistake #3. Your emails are too wordy
Text-heavy emails are off-putting to readers, particularly if they're busy or feeling impatient. The average adult can pay attention to an email for about eight seconds, so you need to make these seconds count.
If you're struggling to keep your emails short and sweet, here are a few handy tips to remember:
Make use of paragraphs: Splitting your text into sizeable chunks makes it more readable.
Make the most of links: Is the information you want to convey already available on your website? Don't replicate the content! Simply add a link and explain why recipients should click.
Keep sentences short: Avoid filler words and get straight to the point—your emails aren't about literary perfection!
Add graphics to break up the text: Adding images can make the text easier to read and make your emails more engaging.
Mistake #4. Failure to optimize emails for mobile
Over 41% of all emails are opened using mobile devices, so you must ensure your marketing emails are accessible on cellphones and tablets. Failing to optimize your emails can be very frustrating for recipients, resulting in slow loading times and poorly formatted emails. Here are a few tips for avoiding these issues:
Be careful with images: While images can make an email more engaging, try not to embed huge image files that take ages to load.
Use responsive templates: Most email marketing tools help users create responsive email templates that automatically adapt to all screen sizes.
Use buttons instead of links for your calls-to-action (CTAs): A button is easier to click than a link for mobile users.
Mistake #5. No clear call to action
Your CTA is one of the most vital elements of a marketing email. This helps to guide recipients through the conversion process. Without an obvious CTA, your audience won't know how to make the most of your product offers or special deals. In all likelihood, they'll move on and forget about your email, costing you a significant amount of time and money.
Before you send your email, you must determine the purpose of your email. Perhaps you want to encourage new subscriptions, invite recipients to a free taster class, or promote an attractive discount? Whatever your aims, remember to repeat them at the top and bottom of your email. This will ensure that the CTA button is easy to find. You should also try to instill a sense of urgency in your audience to encourage action. Here are a few examples you might use as a fitness brand:
"Claim your free taster class today and avoid missing out!"
"Hurry! We only have a few spots for our beginner class. Sign up today!"
"Looking to start your fitness journey? There's no time like the present. Sign up here."
Mistake #6. Failing to track email data
Are your emails failing to gain the traction they deserve? If so, you can get to the root of the problem through comprehensive tracking and analysis. Say, for example, your data shows that your open rates are low. Your problem is likely to lie in your subject line or your ability to engage subscribers. Other metrics to track include:
Click-through rate: This shows how many people clicked on email links.
Conversion rate: This assesses how many users completed a certain action.
Unsubscribe rate: If lots of people are unsubscribing, you may need to find new ways to build trust with your audience.
Bounce rate: Bounce rates measure how many addresses didn't receive your message. High bounce rates suggest your email lists need refreshing.
Spam complaints: If this figure is high, there may be technical issues with your emails.
Start drafting killer email campaigns today!
So, now that you know a few common email marketing mistakes to avoid, it's time to start crafting messages your audiences will love! If you're worried about pressuring your subscribers, don't be—stats reveal that almost 50% of consumers enjoy receiving promotional emails from their favorite brands regularly. As long as your messages are engaging and valuable to the reader, you can feel confident in sending an email every week or two.
If you're new to the world of email marketing or simply need a clear game plan, WellnessLiving is ready and waiting to help. Our automated email marketing tool allows users to create email templates, send emails to segmented lists, and track the success of marketing emails. Whether you're hoping to send emails to promising leads, issue renewal reminders to current clients, or motivate new subscribers, our platform will help you to do so quickly and easily—no tech expertise required!
For more information about WellnessLiving and how we could help you grow your business, don't hesitate to book a free, no-commitment demo today!