Dec 04 2019, 9:00 AM
How to Attract More Clients To Your Wellness Center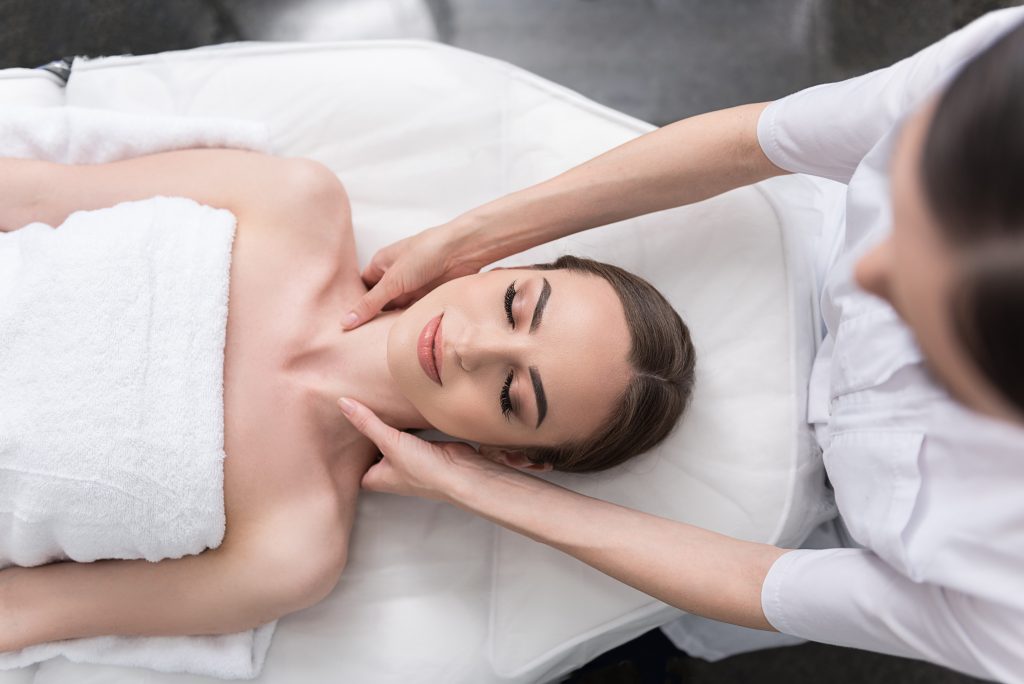 Are you looking to attract more clients to your wellness center and gain more attention for your business? Focusing on lead generation will get you where you want to go in no time!
What is lead generation, exactly? Simply put, a potential client is a lead. Working on lead generation means focusing on adding as many prospective wellness center clients as possible. The more clients you bring in, the more people you can help improve their overall health. The byproduct: a successful business!
Ready to get started with a winning strategy to attract more clients to your wellness center? Our experts have put together a list of ways you can gain more customers to grow your business and boost your revenue:
1. Traditional Marketing
Think traditional marketing has passed its prime? While it's true that online marketing and the effective use of social media are leading the pack these days, there's still room for a traditional approach.
Local marketing can be extremely successful in gaining the attention of your community, especially in smaller or mid-sized communities! Try advertising in the local newspaper to let people know about your business. Could you do an on-location spot on TV so people can get a look at your wellness center? Would your local radio station interview you as a successful neighborhood story? How about a feature in your community publication highlighting local businesses?
Traditional marketing isn't as popular as it once was, but this fact could work to your advantage. Stand out from your competition by using traditional marketing to bring your business local attention and attract more clients to your wellness center.
2. Social Media
As we previously mentioned, online advertising and social media marketing are quickly becoming the marketer's tool of choice! After all, it is a great way to reach a large, targeted group of people.
Whether you use Facebook or Instagram or another social channel, start by creating engaging and interesting content that your community will enjoy. Potential customers may check you out on your social pages, so ensuring you have up-to-date content is key. Your existing followers might share your content, exposing your business to an even larger (and often new) audience. More attention for your wellness center leads to more customers!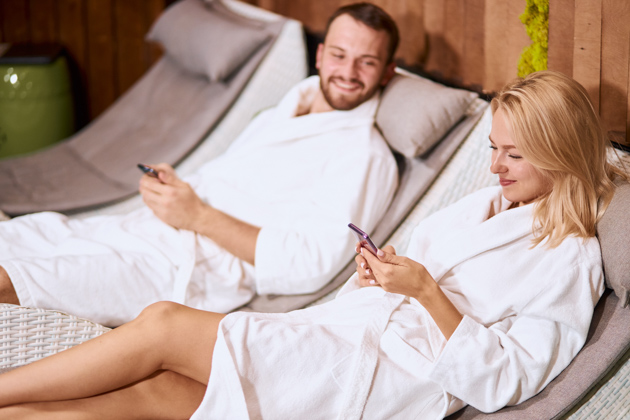 You might even consider posting a targeted ad on Google or Facebook. You choose your audience by location and demographic, create engaging content, and pay to have that audience see your advertising. The benefit of this approach is that you can use the data provided by Facebook and Google to tweak your ads as necessary. You can use these ads to attract people to your website or have them fill in a lead generation forum so you can reach out to them directly. If doing this work yourself isn't in your skill set, many people offer these ad services at a modest price.
Overall, using social media and online advertising are fantastic ways to attract more clients to your wellness center by growing your community, reaching a brand new audience, and using analytics to maximize your successes.
3. Innovative Marketing Ideas
Traditional and online marketing are an effective duo, but it's time to get creative! If you want to attract more clients to your wellness center, you're going to have to put that thinking cap on.
Have you considered signage as a way to gain leads and get noticed? Think about billboard and bus advertising as other options for your wellness center! There's a large captive audience who commute each day. Getting their attention while they're sitting in their cars could be an effective strategy to generate more leads.
Sponsoring a product or event sponsorship, providing guest blogs about wellness, or any other idea you think of, just might work!
Generating leads and attracting new clients to your wellness center means that you need to make a connection and get people interested in visiting your business, so find a way to capture their attention with your creative marketing.
4. Make New Friends
Looking to attract the attention of a whole new market? Partnering with another business is a great way to get leads for your wellness center.
Choose a like-minded business and partner up! Offer flyers at each other's reception desks, co-host an event, share each other's social media content, and more! There are so many ways to build up a list of leads and spread the word about your wellness center when you branch out with your marketing.
The ultimate goal is to create awareness with a community you haven't reached before to attract more clients. Here's the best part: both businesses benefit from the exposure and clients learn about a great new company. Everybody wins with this one!
5. Go Local
Along with vying for the attention of a new community, focus on attracting your own community! Get new leads, increase traffic, and attract more clients to your wellness center by getting involved in community events.
Build your clientele by letting them know how amazing your business is face-to-face. Is there a local wellness trade show where you can rent out a booth? Or could you participate in a local street fair or market?
Participating in a charity event is another way you can draw in more clients. Can you host a food drive for a local charity? Or is there an existing event you could sponsor? Getting your name out there by helping with a good cause is a sure-fire way to generate leads and an interest in your wellness center.
Helping out in your community will let your neighbors know that you care and that you're invested. They'll respect your support and invest in you too!
6. Leverage Happy Clients
We've focused on getting new clients, but can you generate leads and attract more clients with your existing clients? Absolutely! It only makes sense to try and grow the relationships you've already made with your loyal clientele as a way to generate more leads for your wellness center. Here's how referrals and reviews can be a winning strategy to interest more clients in your wellness center:
Referrals
Referrals to your wellness center are the best kind of leads! There's nothing better than knowing that a client is so happy with your business that they'll tell their friends. It's important to note that people tend to trust a referral from a friend more than any other type of endorsement. In fact, studies show that 90% of people automatically trust a referral from someone they know!
So, encouraging and capitalizing on referrals can provide leads, grow your client base, and drastically increase your bottom line.
Reviews
Reviews are another way to establish legitimacy and attract more clients to your wellness center! It's important that when someone checks out your reviews, they see glowing references for your business.
So, how can you get happy customers to provide referrals and positive reviewers?
Ask them
Sometimes all you have to do is ask! Want clients to leave a positive review on your social media channels? Post about it. Looking for an online review? Send an email with a link. Looking for clients to refer their friends or family? Offer them a free class or session for their friends.
Once you've built up an impressive collection of positive online reviews, it's time to get those reviews noticed! Be sure to comment on each one and share reviews to your pages so that people can see the feedback you're getting. Don't forget to feature them on your website too, so you can impress and attract more clients to your wellness center from your page.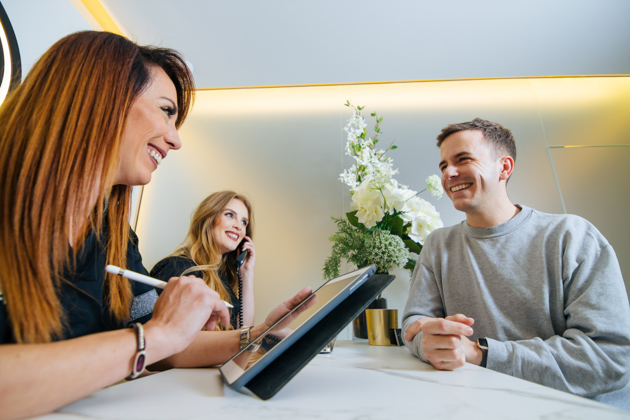 Motivate them
It's always a good idea to incentivize and reward your clients to review or refer your business. Motivate them to take time out of their busy day and thank them for their support by offering them something to show how important their contribution is to your center.
We're not talking about anything super expensive here. Think merchandise, coupons or a free service – just enough to motivate them to share their positive experiences and help you attract more clients.
7. Use Google
In today's fast-paced, technology-driven society, increasing your online presence is crucial to attract more clients to your wellness center.
Have you considered how important Google searches could be in your lead generation strategy? If you were searching for a wellness center to visit, Google would likely be the first place you'd look!
How do you make sure your wellness center appears on the first page of Google's search results? With the help of a great management software! At WellnessLiving, we offer Reserve with Google, a feature that helps get your business to the top of search results with just a few clicks.
How does it work?
It's a Google-partnered advantage, allowing clients to navigate from the search results page to your business page, using a direct booking button on a Google My Business listing. It also allows you to maximize your search results by location. So, with our Google Maps integration, you'll be at the top of the list for searches like 'wellness center nearby'!
Did we mention that we're one of only four partners in the wellness industry worldwide offering this feature? Here's a fantastic way to gain an advantage over your competition!
Google searches play a vital role in attracting new clients, getting noticed, and building your online presence. Get the tools you need to make this an integral part of your lead generation strategy.
It's Time to Get Started!
All set to get started generating leads and attracting new clients? Get your wellness center noticed with marketing, local involvement, relationship-building, and boosting your online presence. Follow our tips to attract more clients and watch your wellness center grow!
We can help you generate leads, get attention, and increase your revenue with the tools from WellnessLiving. Attract more clients to your wellness center with a success strategy that'll have you seeing results in no time.