Jul 12 2022, 9:00 AM
Best Link Building Strategies for SEO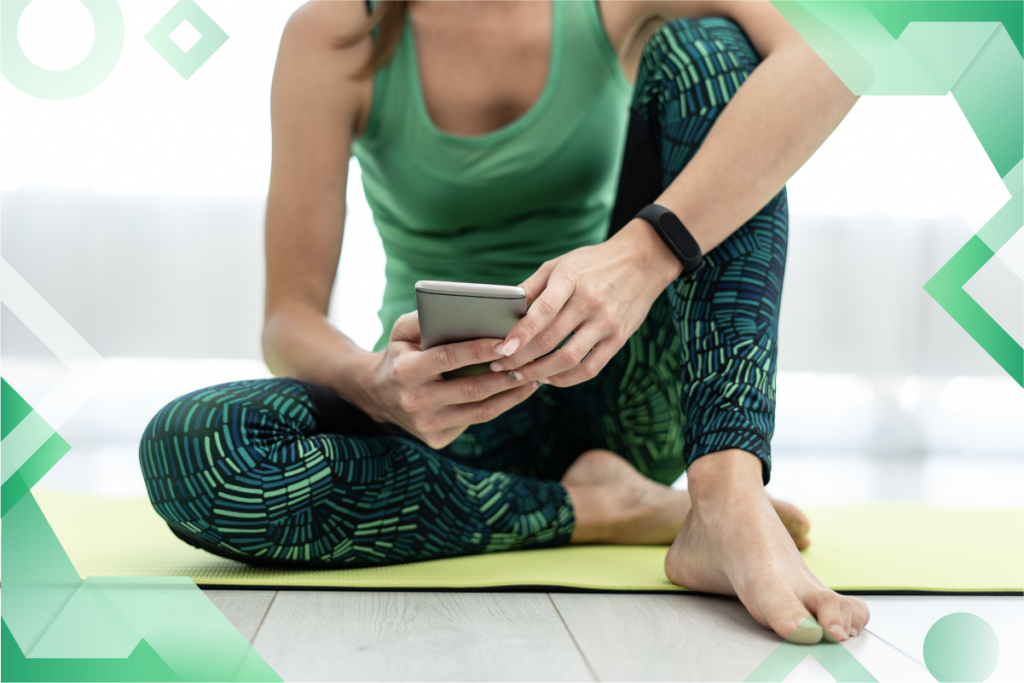 Getting your fitness business found online can be a challenge. With so much competition, you'll need to be on top of your SEO (search engine optimization) game to reach those coveted first page slots on Google to help more clients discover your services.
A vital part of SEO is attracting high-quality backlinks to your site. When websites with high authority link back to your content, it's like a vote in favor of your website's trustworthiness and expertise. A vote that is seen positively by search engine algorithms.
According to research by uSERP, 58.1% of SEO professionals say that backlinks have a big impact on search engine rankings and 84.39% say it impacts brand authority. In addition, Google states that backlinks are the number 3 ranking factor for a website, along with great content and keywords in the meta title. Pages in the top spot in the Google SERPs (search engine ranking pages) have an average of 3.8 times more backlinks than the pages in spots 2-10.
Basically, without backlinks it's nearly impossible for anyone to find you. But attracting those high-quality backlinks doesn't happen by accident—you need the right link building strategy. Keep in mind that backlinks can also disappear, become toxic, or become less relevant over time.
If that sounds daunting, don't worry. We're here to help. This list of link building strategies for SEO should give you a solid starting point to begin improving your site's search engine rankings. And we've also included a quick rundown of what not to do if you want to stay on the right side of the mighty search engine algorithms.
Create linkable assets
Content is undeniably still king when it comes to SEO. If you want to attract backlinks, you'll need to create content worth linking to. Content like this is referred to as a linkable asset. It is any piece of content that has a high probability of enticing other websites to link back to it.
Valuable, original, and evergreen content is most likely to fall within this category. Think about what your audience will find useful enough to want to share with other people. Linkable assets should also be focused on your audience's needs, not your services or products. Salesy or promotional content won't fall into this category, but educational posts, original research, and opinion pieces often will.
Of course, linkable assets can be any type of content. So, we'll look at some different formats in more depth to help you come up with ideas that are worthy of attracting high-quality links.
1. Blogging
Publishing regular blog posts is one of the cornerstones of SEO—it shows that your website is active, helps you target different keywords, and gives you a way to build your relationship with potential and existing clients.
According to HubSpot, websites that run a blog receive 97% more backlinks. In addition, long-form content receives 77.2% more backlinks than short content.
But to persuade other websites to link back to your blog posts, you'll need to put some extra thought into what and how you write them. What should you keep in mind?
Your posts should be relatively in-depth. An analysis of over a million articles carried out by Moz and Buzzsumo found that content over 1,000 words consistently attracted more backlinks than shorter posts and articles. So, choose topics where there is plenty to say.
Types of content. The same Moz and Buzzsumo research found that list posts and why posts are more likely to have plenty of backlinks than other formats. And the best blog posts for attracting inbound links are those that are based on thorough research and are opinion-forming. Other examples of linkable blogs include how-to articles, case studies with original data, research that benefits your industry, and insights and trends.
Editorial links. As a bonus, if your blog content is great, you can earn editorial links where someone links to your blog or content without asking for anything in return.
2. Video content
With most people being visual learners, watching a video is a lot easier than reading a blog post. In fact, 74% of US consumers interact with video content on a monthly basis and want to see more of it. Video is the most widely used type of media, and linking back to your website from your YouTube channel or social media post with a video is an effective strategy. Moz and Buzzsumo found that video typically sits in the sweet spot, attracting both shares and backlinks.
However, the type of video you post matters. Although entertaining and funny videos might get you plenty of social media attention, they are usually less successful at getting other websites to link to your content. For that, you want well-researched, original, thought-provoking, and opinion-forming video content.
How-to guides and other educational video content  also works well. This is the type of video content that is the best fit for many fitness businesses. As well as attracting backlinks, they are a great way to engage potential clients looking for exercise tips online.
3. Infographics
The third form of content that can be great for encouraging people to link to your site is infographics. These visual summaries are easily digestible and an engaging way to present information, while generating more shares and organic traffic to your blog. Stats show that 53% of marketers use infographics to get more backlinks and 83% who use backlinks find them effective.
But beware—they can be overused. Not everything on your site is worthy of becoming an infographic. Just like your blog posts and your videos, infographics need to offer genuine value to be part of an effective link building strategy.
Having said that, if you've taken the time to create a highly valuable post or video, an accompanying infographic can be a great way to summarize the information. Combine facts and statistics with an eye-catching design to entice other websites to use your infographics on their own pages—linking back to yours in the process.
Strategic guest blogging
So far, we've concentrated on content that sits on your own website, but don't discount guest blogging—writing content for other websites. Although some people believe guest blogging is dead, that's not entirely true, especially if you connect with other industry experts and build relationships within your own niche.
This approach can be time-consuming, but it has the added benefit of reaching your target audience, building authority, and attracting more qualified leads. However, it's important to be strategic and authentic with your guest blogging.
Look for websites with a high domain authority within your fitness niche. These are websites that are already ranking highly with Google and other search engines. When websites like these link back to your own, it leaves the impression that your website is trustworthy and authoritative—key factors in how well your content ranks within search engines. What else do you need to know?
Create unique topics with original data and guest content pieces, like a case study, to attract your audience back to your website.
Never send the same guest post to multiple sites and don't stuff the post with links to your website—one or two is enough.
Backlinks from low-authority websites can actually damage your rankings, so avoid guest blogging for these types of websites, even if it seems like an easy win.
Get active on social media
Social media has great potential to get backlinks from all over the world. Once you have a backlog of blogs, infographics, and videos in your arsenal, you have a greater likelihood of earning more backlinks. Whether on Instagram, LinkedIn, Facebook, or Twitter, any link on social media that links back to your website represents a good opportunity for a backlink.
To increase your brand's visibility and your website's authority and potential backlinks, you'll need to do more than share blog posts on social media. Boost your social media engagement and attract your target audience by sharing status updates, pictures, and adding stories (if applicable). In addition, participate in social media conversations within your niche, respond to comments and brand mentions, and optimize your social media profiles with links on your profile or bios back to your website.
You can also use social media to connect with other experts in the fitness industry, including those with a high-profile and large following. Networking can help you book guest blogging slots or find opportunities to encourage others to link to your website.
Utilize broken link building
Surveys show that 88% of online consumers are less likely to return to a site after a bad experience, like a broken link—a link that leads to a page that is no longer active. The internet is littered with broken links as you've probably encountered. It's frustrating and annoying when a user clicks on a broken link, and they get "404" or "Sorry Page Not Found" error instead of getting a high-quality link.
According to a Semrush study, 42.5% of websites contain broken links. A broken link strategy is the way to go if you're too busy to write content for your blog or a guest post.
The problem is that broken links are annoying for readers, so site owners are often keen to replace them with links pointing to active and relevant content. This can be a bonus when you're ready to execute a link building strategy.
There are tools out there that can help you find broken links to similar content. Then, you can contact the site owner and offer your own content in substitution. Again, just look out for the quality of the site you are requesting backlinks from. High authority websites will boost your ranking, but you don't want lots of links from low ranking websites pointing back to your content. Here are some broken link checkers to get you started:
Find unlinked brand mentions
If your fitness business has been creating a bit of a buzz, you might find there are already mentions of your brand out there on various websites, blogs, and social media. But sometimes those mentions come without any link to your website.
Mentions are already halfway toward a link. You know the author is familiar with your business because they've mentioned you, so you can easily reach out and convince them to convert the mention into a backlink to your website.
How do you find relevant unlinked mentions? You can monitor your brand and social media mentions using Google Alerts. In addition, other effective tools out there include:
Check and replicate competitors' backlinks
When you're hunting for ideas for new backlinks, check what's working for your competitors. When you perform a competitive analysis, you discover the keywords they're using that are ranking for their website, where their best backlinks are coming from, and what they're currently doing to help them succeed.
This can give you a good idea of what types of content work best to attract high-quality backlinks. It'll also give you a list of referring domains, which means you'll have an idea of where you can pitch your own content. Just make sure your content is better than your competitors to encourage other websites to link to your website instead of theirs in the future.
Ubersuggest allows you to type your competitor's domain into the search bar and search for their backlinks to discover links with high page authority. Other competitive analysis tools include:
You can now replicate your competitors' success with their same link building strategy. Look for links from websites that Google and the rest of your industry already views as an authority or thought leader. You can also discover similar content and help replicate or repurpose that content for your website or blog.
Technical SEO: Track, measure, and perform a backlink analysis
Of course, part of an effective link building strategy is keeping careful track of your efforts and whether they're proving fruitful. You need to review your website's backlinks to analyze site performance and to identify issues that may be affecting your search engine ranking. A backlink analysis is like a SEO doctor check-up.
For instance, you may currently have 500 links pointing back to your website, but 30 to 60 days later, some may have disappeared. This is because you don't have authority and those website owners can easily remove your link from their post without notifying you. This is why it's important to monitor your backlinks and learn your number of backlinks. A backlink analysis will also help you fix what isn't working, including broken links, 404s, removing redirects, and updating HTTP to HTTPS.
When looking at metrics, you'll also want to consider the following:
Authority Score: The overall quality of a website, which can help you determine the impact of backlink. A low authority score means the link likely won't benefit your business.
Topical Relevance: Backlinks that are from sources closely related to your business.
Unique Referring Domains: Backlinks from a variety of high-quality websites are better than multiple backlinks from just one domain, even if it's a high-quality website.
Ratio of Follow to No-follow links: As a rule, it's better to have more follow links. Google often will give your website a high authority rating.
Backlink Analytics tool
The Backlink Analytics tool by Semrush, previously mentioned in the broken links tools list, can help you measure your website's authority score and how beneficial backlinks are to your website. Ubersuggest can also help you find the backlinks you've gained and lost. Besides seeing who is linking to you, you can also see each website's anchor text, domain authority (website's relevance for a specific industry), and page authority (same as an authority score.) Anchor text is used to help give readers context to a specific page or site. Google's algorithm also utilizes anchor text to indicate what the page is about, which can help influence your ranking.
What link building strategies should you avoid?
We've looked at some of the best link building strategies, but there are also some you should avoid. Google and other search engines penalize any tactics they see as manipulating SEO, including toxic links and link building schemes. This can include links from low-quality sites, links placed in comments, linked that aren't editorially placed, links from website that aren't indexed by Google, and links that are from unrelated websites. Remember, if you take risky link building tactics, this will affect your search rankings, making it hard to recover. What else should you avoid?
Paid link building: As a rule, buying backlinks or paying a "link building specialist" to generate a lot of backlinks for your website in a short amount of time is a no-no. Search engines are likely to view this behavior as spammy and toxic. Most paid backlinks will also come from sites that may not align with your business and are generally low quality.
Excessive reciprocal link exchange: While 7% of the highest-ranking pages have reciprocal links, too many reciprocal links isn't a good idea. Reciprocal links are partners where they link to you if you link to them. You have to make sure these exchanges are on topic and they make sense for both businesses.
Web directory links: Adding your site to any web directory just for a backlink. Only use web directories that your target audience will find relevant.
Instead of trying to fast-track your SEO ranking, concentrate on growing your backlinks organically through high-quality, relevant, and valuable content.
Attract more leads and boost your site's authority with backlinks
We know a lot of this can sound daunting, especially when you're a busy business owner with little time on your hands. The good news is that the same tactics that net you high-quality backlinks are those that help you attract new client leads and keep your existing audience engaged.
Plus, those backlinks will boost your site's authority and help you climb up the search engine rankings. To make the whole SEO thing a whole lot easier, WellnessLiving's Presence Team helps you design and build a website with built-in SEO, blogging, and software integrations to grow your brand's online presence.
WellnessLiving has everything you need to attract, convert, and retain more clients, including booking and payment tools, an automated marketing suite, staff and client apps, a rewards program, review features, and much more. Find out more by signing up for a free, no-obligation demo today!