Jan 30 2019, 2:55 PM
Dance Trends to Boost Your Dance Studio in 2019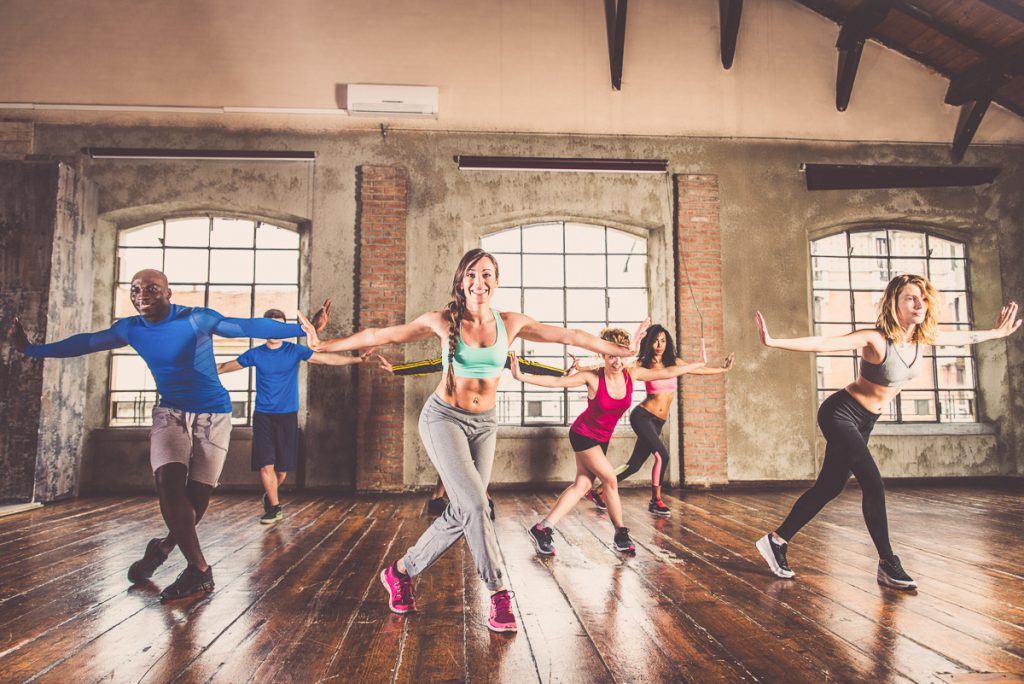 When it comes to boosting interest for your dance studio, implementing fresh dance trends into your curriculum may be just the way to do it!
Let's think back on what worked before.
2018 was the year of dance challenges: Drake had us dancing about his feelings (because of some girl name Kiki), and BTS hooked us with an 'Idol' dance. And we can be sure that other North American and international performers will do the same this year.
How does this translate to your dance business? Well, if you're a modern or contemporary studio then you'd better have both eyes peeled on what's trending! Both forms of dance revolve largely around what's going on in society and what you can make out of it. In other words, music and dance are huge parts of culture: they speak about society, and they draw attention. So allow your dance studio to follow suit.
The truth: dance trends forecasting is somewhat unreliable. What makes a dance trendy depends on many moving parts (including the current political and social climate). We don't know what this year will be for us, so we can't say for sure who and what will go viral. Sometimes it's an amateur dancer and sometimes it's a seasoned pro; and sometimes it's an upcoming dancer (and the support of the public propels them forward). These moments are hard to predict.
If you're a modern or contemporary dance studio then you'd better have both eyes peeled on what's trending!
It's also hard to say how you (the dance studio owner) can apply the trends in ways that will interest your students. And it's difficult to invest in trends because it could be gone by tomorrow.
Nevertheless, you ought to know where trends come from, keep your eyes and ears open, and use those trends for all they're worth until they run out of gas. Then move with the next one. And although you shouldn't lose your studio style for a trend, keeping things fresh will help keep you in business.
Dance trends tend to come into play during the spring and summer months. We're about to make some very educated guesses for your sake. Let the forecasting begin:
Forecast #1: Tap Dance Hybrids Will Rise in Popularity
Music is hardly ever used in tap dance. This is because tap dance creates its own beat and rhythm for people to hear and enjoy. Dancers feel the beat as they are creating it. But we foresee a trend where the tap of metal feet is heard along with drums or a hip hop track.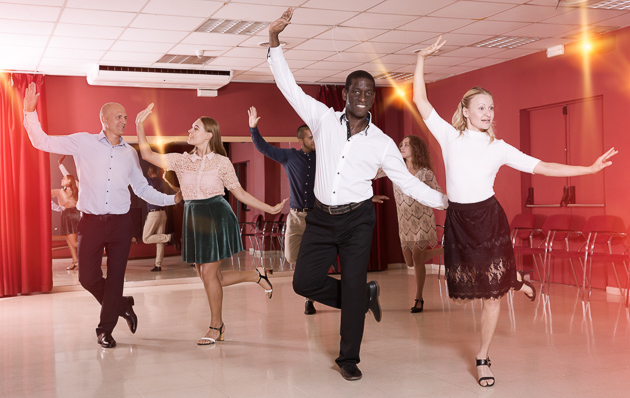 We say that because people like dances that encourage them to move in their own way. Not everyone can take choreographed direction, and tap feels and looks like something that people can move to (even though it's often choreographed). It feels accessible. And because it's 2019, people will find themselves recording their own version of tap dancing (to any genre of music) and posting it online. So it's up to you to seize those moments and make them your own.
If you've studied the history of dance then you know where tap comes from. Tap dance has its roots in a mix of traditional African dances kept by diaspora slaves in the United States. Today Classical tappers use their upper bodies and arms to move like ballet or jazz dancers. Hoofers utilize their feet, aiming to imitate the sound of drums.
How can dance studios adopt this projected trend in their studio today? Well, if you're a tap dance studio, it's easy! But modern, ballet, or jazz dance teachers can take from the lively and carefree spirit of this genre and adapt it to their own studios.
Forecast #2: Cultural Dances Will Continue to Reign Supreme
Remember the Macarena? It became so popular that somebody translated it to English so English speakers could dance and sing along. The funny thing about the Macarena is that when it's translated the lyrics are inappropriate for children. But that didn't stop the song from becoming a part of our culture. Kids, teens, and adults all knew the dance back then, and they still know it now.
The catchy Spanish lyrics and the unique dance made it popular. But it's the foreign culture element that made it a cult classic. People love learning about other cultures. And the best way to understand other cultures is to learn about their recreational and celebratory customs. Dance is a huge example of that.
So, for forecasting sake, we predict that the next dance that goes viral will be a traditional Samoan dance to a rap beat.
It doesn't necessarily have to be a Samoan dance, it could be from Madagascar or even India! But we foresee cultural dances will continue to be popular. We just hope that the person who 'popularizes' the dance will give the originating country its credit rather than appropriating it for themselves!
Forecast #3: Swing Dance Will go Mainstream Again
You've heard of swing dancing right? Swing-dance is a style of dance that sees one dancer lift, flip, and spin their partner. Although it was the usual pastime for people in the 50s and 60s, it seems to have dropped off the mainstream.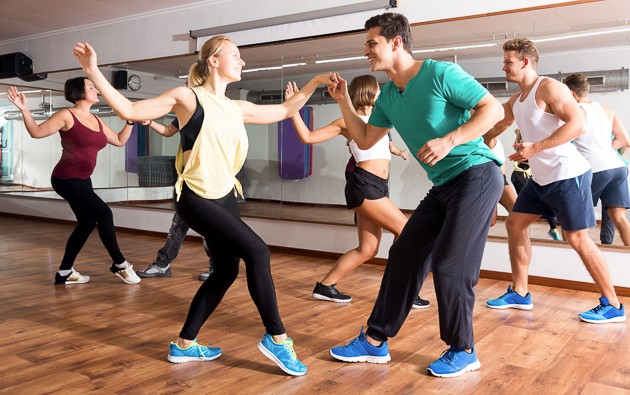 What do we mean by that? We're saying that although there are still people who enjoy this genre, you don't often hear people say they're going to go to swing dancing everyday. Instead, modern dances (such as hip hop) have become the mainstream.
We predict that 2019 is the year that it will come back. Why? Well, swing edges out hip hop and other modern dance disciplines because it offers a dancing style that encourages bonding. Couples and friends can come in and have fun dancing together, and you get to listen to classics 50s or 60s swing music (which we foresee being remixed into 'new' 2019 tracks). For your dance studio, it's a win-win because you get two people stepping into your studio for the price of two!
So, if you're a dance studio looking to offer more to your students or if you want to stand out from the crowd, offer swing!
If swing isn't your area of expertise, try offering other dance styles that get couples or friends into your studio together. The point is to encourage people to see dance as something that should be enjoyed together at your studio!
Forecast #4: Modern Dance Will Subvert Classical Techniques
If you're a modern dance teacher, then you know how much your genre has evolved over time. But with all the changes that we've seen in modern dance, some things stay the same.
As is the case with fashion, history repeats itself. People who enjoy dance will want to be drawn back to the classics, and understand how their favorite modern techniques got its roots.
Dance studio owners can capitalize on this forecast by offering classical dance at their modern dance studios. Of course, if you're a ballet studio, try offering beginner classes that encourage learning the discipline in an organic way.
And just like that, the old is new again!
Forecast #5: Social Media Will Set the Stage
Almost every spring and summer month saw a new music video dance go viral. The dances from those videos were almost immediately emulated on Instagram, Facebook, and on YouTube.
If you want to create a trend (rather than just participate in them) then you have to use social media to your advantage. With the right marketing tools, you can really grab hold of trends as they're coming in.
Social media is the best way to "go viral" as a dance studio. Trends are made by everyday people who share things that interest them. If you want to be a studio who is talked about (in a good way of course!) then you've come to the right place.
Social media is the best way to "go viral" as a dance studio.
You need a software system that offers an all-in-one solution that will help get your dance studio or dance teachers on the front page. We have a powerful collection of marketing tools that will have people talking about you and engaging with you.
These marketing tools will also help you gain new customers, continue to inspire current ones, and regain old customers who dropped off along the way.
The Help You Need
As it turns out, we're not just dance trend forecasters, we're also the software provider with a heart.
WellnessLiving offers an all-in-one dance studio software solution to help manage your business with ease. Looking to promote your new trend-inspired classes? We can help! Planning an event to increase your community engagement? We got you covered! Book you free, no-commitment demo today to see how WellnessLiving can help you dance your way to success.